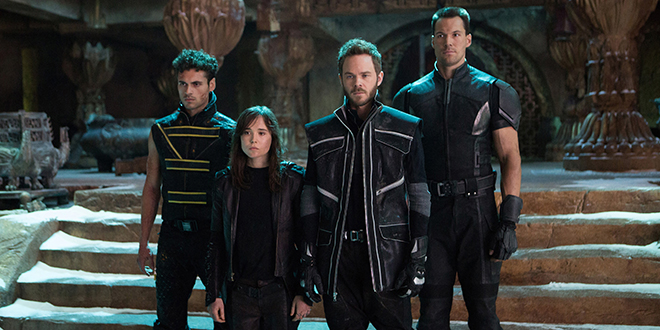 The first photo of Jennifer Lawrence as Mystique in 20th Century Fox's X-Men: Days of Future Past has been released via director Bryan Singer's Twitter account. The picture shows Lawrence having her make-up touched up while she is her full body costume for Mystique.
The film has a cast that includes Hugh Jackman, James McAvoy, Jennifer Lawrence, Michael Fassbender, Halle Berry, Anna Paquin, Ellen Page, Nicholas Hoult, Shawn Ashmore, Ian McKellen, Patrick Stewart, and Peter Dinklage among its confirmed cast members.
Scheduled for release on July 18, 2014, X-Men: Days of Future Past features a script by Simon Kinberg and is said to be inspired Chris Claremont and John Byrne's comic book storyline that ran in "Uncanny X-Men" #141 and 142 back in 1981. "Days of Future Past" introduced the idea of an alternate future for Marvel's mutants that grew out of the Brotherhood of Evil Mutants killing an important senator, leading to a future where all mutants are hunted by Sentinels. Singer is returning to the director's chair after being absent from X-Men: The Last Stand, X-Men: First Class, and X-Men Origins: Wolverine.
Photo of Jennifer Lawrence on the set of X-Men: Days of Future Past
Source: Bryan Singer
---
---