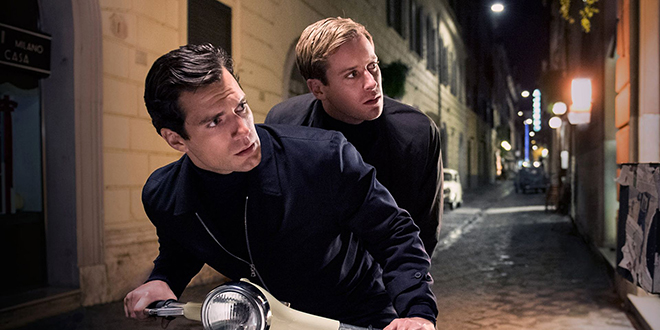 Hugh Grant has signed onto the upcoming theatrical remake of The Man From U.N.C.L.E. according to a report by The Hollywood Reporter. The project is being directed by Guy Ritchie. Grant is joining a cast that includes Henry Cavill, Armie Hammer, Alicia Vikander, and Elizabeth Debicki. Grant will reportedly will play the head of British Naval Intelligence. Production is set to begin next month.
The film is based on the original NBC television series from the 60's that starred Robert Vaughn as Napoleon Solo and David McCallum as Illya Kuryakin. They were agents of United Network Command for Law Enforcement (U.N.C.L.E.) who fight the forces of Technological Hierarchy for the Removal of Undesirables and the Subjugation of Humanity (T.H.R.U.S.H.).
Cavill is rumored to be playing Solo with Hammer as Kuryakin, although the names may ultimately differ in the final film, especially if the project contemporizes the action and maintains some subtle continuity with the original series.
Source: The Hollywood Reporter