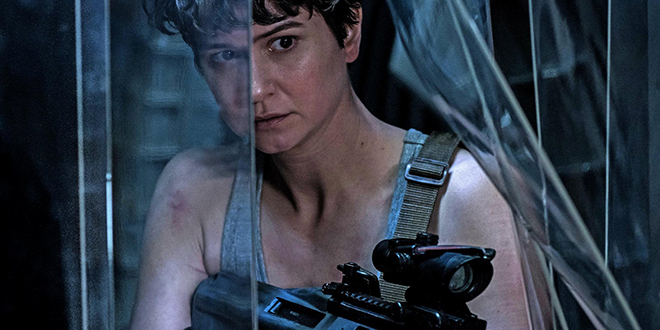 A sequel to last summer's Prometheus is finally beginning to move forward. 20th Century Fox and Scott Free Productions are already moving forward with the currently titled Prometheus 2 and hired Transcendence scribe Jack Paglen to write the screenplay, according to The Wrap.
Paglen has been rumored for job for some time. Ridley Scott, who directed the first film, has agreed to his take on the direction for the sequel and negotiations are underway. Stars Michael Fassbender and Noomi Rapace are both contracted to reprise their roles of David and Elizabeth Shaw, respectively.
The original Prometheus was the story of a team of scientists and explorers on a thrilling journey that will test their physical and mental limits and strand them on a distant world, where they will discover the answers to our most profound questions and to life's ultimate mystery.  The film was a prequel to Scott's 1979 classic science fiction film Alien. Filmmakers have stated the sequel would follow-up from the events in Prometheus and not follow up the Alien connection.
Prometheus was released in June of 2012 and grossed over $403 million in worldwide box office. Talk of a sequel began even before the film was released, but interest waned when the film performed below expectations.
Source: The Wrap
---
---