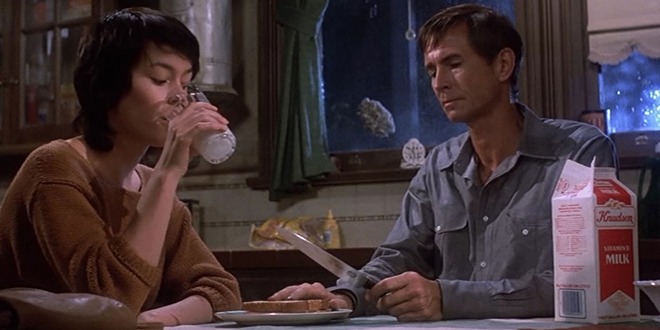 Scream Factory has announced the addition of the horror film Psycho II to their upcoming slate of Blu-ray releases. The film was directed by Richard Franklin and starred Anthony Perkins, Vera Miles, Meg Tilly, Robert Loggia, and Dennis Franz. Psycho II will be available for purchase online and in stores beginning on September 24th.
Psycho II is the terrifying sequel to one of the most suspenseful films of all time, Alfred Hitchcock's Psycho. Perkins makes a horrific homecoming in his role as the infamous Norman Bates, who, after years of treatment at a mental institution for the criminally insane, still can't quite elude the demands of "Mother." Miles also returns a the inquisitive woman who is haunted by her sister's brutal murder and the ominous motel where it all occurred.
Psycho II was released in June of 1983 and grossed over $34 million at the box office.
Scream Factory has not released any details concerning the exact tech specs and special features that will be included with the disc.
Theatrical Trailer for Psycho II  courtesy of Universal Movies
Source: Blu-ray.com
---
---