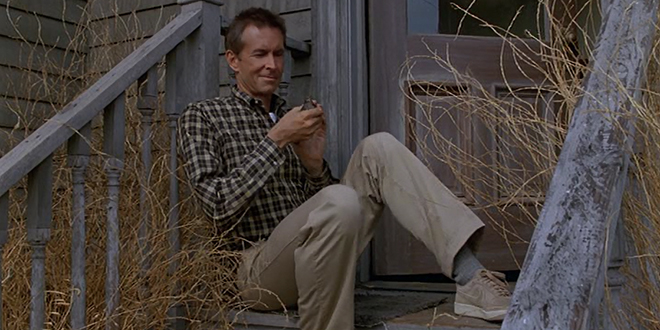 Scream Factory has announced the addition of the horror film Psycho III to their upcoming slate of Blu-ray releases. The film was directed by Anthony Perkins and starred Anthony Perkins, Diana Scarwid, Jeff Fahey, Roberta Maxwell, and Hugh Gillin. Psycho III will be available for purchase online and in stores beginning on September 24th.
Psycho III is the second terrifying sequel to one of the most suspenseful films of all time, Alfred Hitchcock's Psycho. Anthony Perkins stars in and directs the most shocking Psycho film of all. After years in prison, Norman Bates returns home to the Bates Motel. When a pretty young woman (Scarwid) runs to the motel – and Norman's open arms – to escape a scandalous secret, he finally gets a chance at a new life. But he has one murderous skeleton in his closet that will do anything not to share him. It's a new day at the Bates Motel, but the nightmares are just beginning.
Psycho III was released in July of 1986 and grossed over $14 million at the box office.
Scream Factory has not released any details concerning the exact tech specs and special features that will be included with the disc.
Theatrical Trailer for Psycho III  courtesy of Universal Movies
Source: Blu-ray.com
---
---