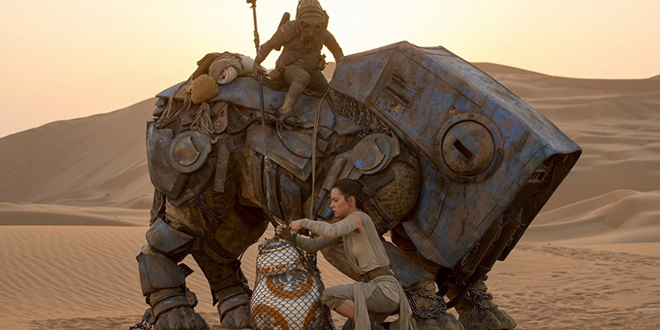 Walt Disney Pictures and Lucasfilm announced today at CinemaCon in Las Vegas that the previously announced Star Wars: Episode VII will hit theaters in the summer of 2015. However, they also announced that every summer after that will offer a new Star Wars film, alternating between the new trilogy and the previously announced standalone films.
News that Episode VII was coming out in the summer of 2015 is not surprising. But the announcement of the standalone films every other summer is new. Neither Disney nor Lucasfilm has announced what characters the standalone films will focus on, but it is rumored that they may tell earlier adventures of either Han Solo or Boba Fett. A couple of months ago it was announced that Lawrence Kasdan was working on a screenplay for one of the standalone films. Kasdan had previously written the screenplays for The Empire Strikes Back, Return of the Jedi, and Raiders of the Lost Ark for Lucasfilm.
J.J. Abrams will direct Episode VII from a script by Michael Arndt.
Source: Walt Disney Pictures and Lucasfilm
---
---