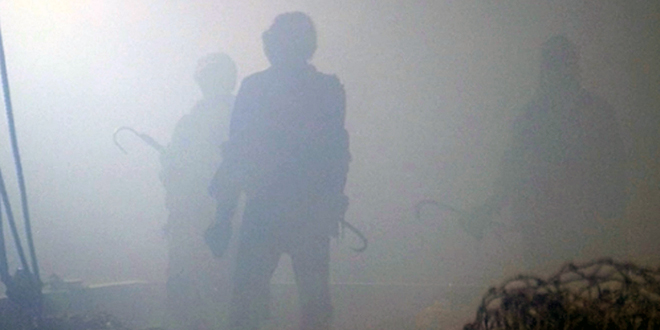 Shout Factory has announced that they are adding The Fog to their upcoming slate of Blu-ray releases. The film was directed by John Carpenter and stars Adrienne Barbeau, Jamie Lee Curtis, Janet Leigh, Tom Atkins, Hal Holbrook, and John Houseman. The Fog will be available in stores and online July 23, 2013.
The sleepy seaside village of Antonio Bay is about to learn the true meaning of the word "vengeance." For this seemingly perfect town masks a guilty secret… a past steeped in greed and murder. Exactly 100 years ago, a ship was horribly wrecked under mysterious circumstances in a thick, eerie fog. Now, shrouded in darkness, the long dead mariners have returned from their water grave to exact a bloody revenge. Can this waking nightmare be stopped, or will the fog keep rolling in… to kill and kill again?
The Fog was released on February 8, 1980.
Shout Factory has not released any details concerning the exact tech specs and special features that will be included with the disc.
Theatrical trailer for The Fog (1980) courtesy horrornymphs
Source: Blu-ray.com