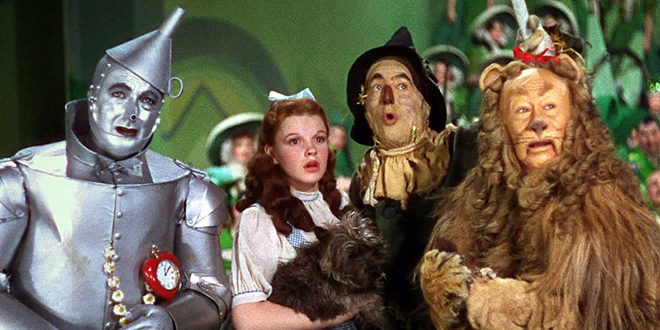 Warner Bros. Pictures has released a trailer for their upcoming 3D re-release of the classic The Wizard of Oz. The film is directed by Victor Fleming and stars Judy Garland, Frank Morgan, Ray Bolger, Bert Lahr, Jack Haley, and Margaret Hamilton. The Wizard of Oz 3D will be hit theaters on September 20th for a limited one week theatrical run.
In this charming film based on the popular L. Frank Baum stories, Dorothy and her dog Toto are caught in a tornado's path and somehow end up in the land of Oz. Here she meets some memorable friends and foes in her journey to meet the Wizard of Oz who everyone says can help her return home and possibly grant her new friends their goals of a brain, heart and courage.
The Wizard of Oz is one of the highest grossing films of its era grossing over $17 million worldwide. The film also garnered six Academy Award nominations, winning two for Best Original Score and Best Song ("Over The Rainbow").
Theatrical Trailer for The Wizard of Oz 3D  courtesy of The JoBlo Movie Network
Source: Warner Bros. Pictures