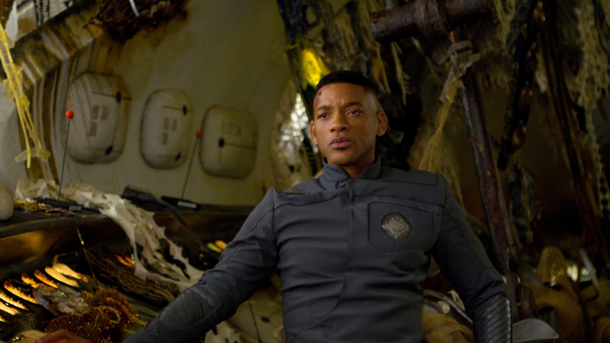 Trailers
After Earth – Theatrical Trailer
Source: Sony Pictures
Sony Pictures has released the first theatrical trailer for After Earth, starring Will Smith and Jaden Smith.  The film is directed by M. Night Shyamalan and is based on a story that he wrote with Stephan Gaghan and Gary Whitta.
In the film,  humanity abandoned Earth over a millennia ago, in the interim it has reverted to an almost primordial jungle state.  A crash landing leaves teenager Kitai Raige (Jaden Smith) and his legendary father Cypher (Will Smith) stranded on Earth.  With Cypher critically injured, Kitai must embark on a perilous journey to signal for help, facing uncharted terrain, evolved animal species that now rule the planet, and an unstoppable alien creature that escaped during the crash.  Father and son must learn to work together and trust one another if they want any chance of returning home.
The film is expected to release on June 7, 2013 in theaters.  Here is the first theatrical trailer for After Earth.
Courtesy of Sony Pictures