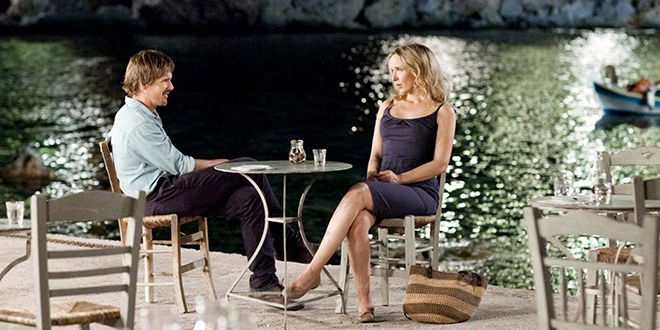 Sony Pictures Classics, via Yahoo! Movies, has released the first theatrical trailer for the highly-anticipated Before Midnight. The film is the third installment in the series that began with 1995's Before Sunrise and continued in 2004's Before Sunset. As with with the previous films, Before Midnight is directed by Richard Linklater and stars Ethan Hawke and Julie Delpy. The film is scheduled to hit theaters on May 24th.
As with the previous film, the third entry is written by Academy Award nominees Linklater, Hawke and Delpy. In Before Midnight, we meet Celine and Jesse 9 years on. Almost 2 decades have passed since that first meeting on a train bound for Vienna, and we now find them in their early 40's in Greece. Before the clock strikes midnight, we will again become part of their story.
Here is the theatrical trailer for Before Midnight, courtesy of The JoBlo Movie Network.
Source: Yahoo! Movies