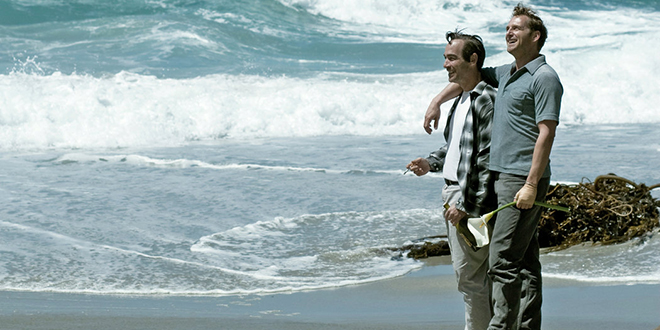 Source: Sundance
Sundance has released the first theatrical trailer for Big Sur, the new film from writer/director Michael Polish.  The film stars Jean-Marc Barr, Josh Lucas, Kate Bosworth, and Henry Thomas. Big Sur is scheduled to premiere at the Sundance Film Festival later this month.  A nationwide release has not been set as yet, as the film is still looking for a distributor.
Big Sur brings to the screen Jack Kerouac's 1962 novel.  An autobiographical work, the film tells the story of Jack Duluoz (Barr) and his relationship to fame following his sudden literary success ("On the Road" was released in 1957) and his troubles with substance abuse.  Spread across three trips to Lawrence Ferlinghetti's (Anthony Edwards) cabin in the wilderness of Big Sur, the story also features Duluoz's relationship with Billie (Bosworth), the mistress of his best friend, Cody Pomeray (Lucas).  Radha Mitchell and Balthazar Getty co-star in the film.
Here is the theatrical trailer for Big Sur.
Courtesy of FilmFestivalTrailers