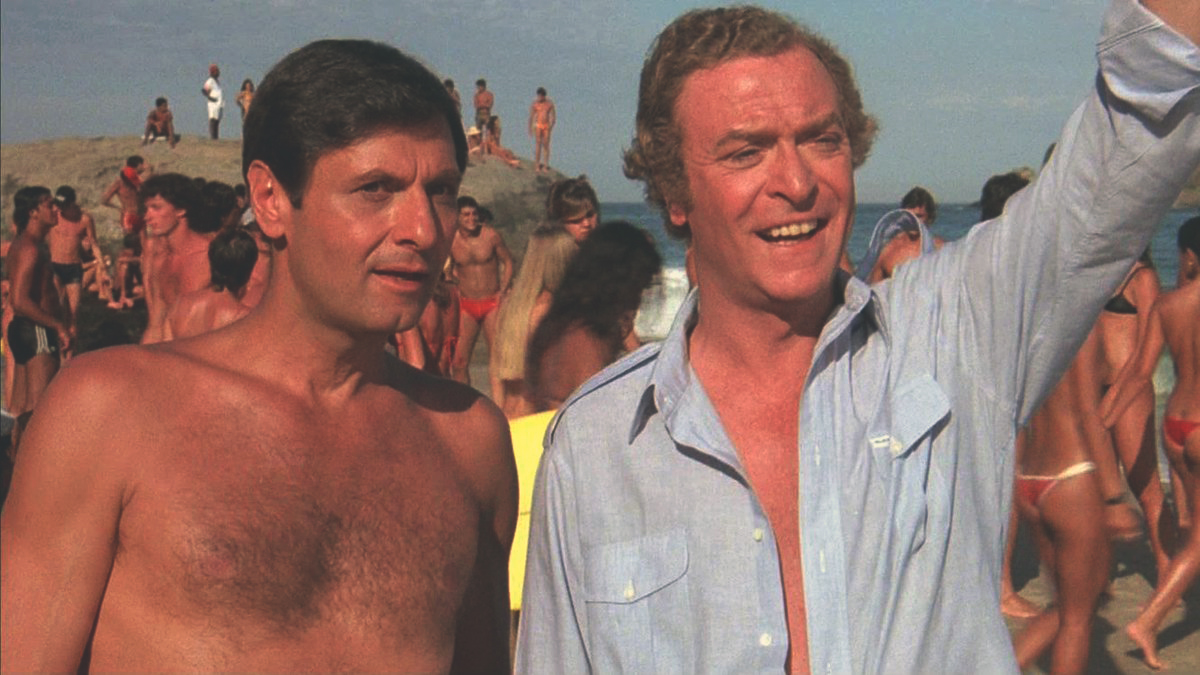 MHM Mart
Blame It On Rio (1984) gets Burnt on Blu-ray
Blame it on Rio [Blu-ray]
1 used from $64.95

as of August 9, 2022 5:29 pm
On January 2, 2018, Kl Studio Classics released Blame It On Rio on Blu-ray. Stanley Donen directed the film starring Denis Lavant, Edith Scob, and Eva Mendes.
'Blame It On Rio' Summary
Welcome to the most exciting and sensual city in the world… Rio de Janeiro! The ultimate naughtiness of Brazil's hottest town is captured in this wild and wacky, zany screwball romantic comedy with a red-hot cast that includes Michael Caine (The Holcroft Covenant), Joseph Bologna (Cops and Robbers), Michelle Johnson (Waxwork), Valerie Harper (Rhoda) and Demi Moore (Ghost). Upon arriving in exotic Rio, longtime friends Matthew (Caine) and Victor (Bologna) and their teenage daughters (Moore & Johnson) barely unpack before this infamous pleasure spot begins to cast its torrid spell.
Matthew quickly succumbs to Cupid's arrow, but when guilt gets the better of this married man, he vows to end the affair and keep it a secret… even from Victor. But as his white lies grow, so does his libido, and Matthew continues his indiscretions… until his wife shows up! Legendary filmmaker Stanley Donen (Singin in the Rain, Charade, Funny Face) directed this romantic comedy, the final feature film in his glorious career.
Read the full summary, and listen to our film review.
Special Features
Audio Commentary by Film Historians Howard S. Berger and Nathaniel Thompson
Original Theatrical Trailer
Also available on iTunes
Disclaimer: Affiliate links are contained in this post. This means when you click a link, and purchase an item, the MHM Podcast Network will receive an affiliate commission. Advertisers and Affiliate Partnerships do not influence our content. See our
Terms of Use
about the inclusion of affiliate links on this site for more information.
Rate the Film!
Twentieth Century Fox released Blame It On Rio to theaters on February 17, 1984. Stanley Donen directed the film starring Michael Caine, Michelle Johnson, Demi Moore.