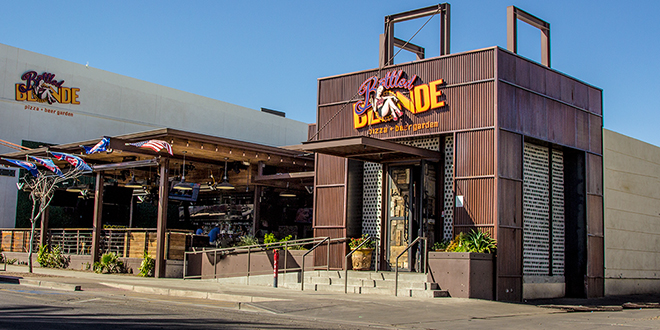 "Oh. Excuse me. I didn't know I was in your way" I thought to myself as an attractive brunette slammed her shoulder into my chest as I made room for her to pass through the center of the entrance. This is already a huge mistake. I instantly noticed the smell of testosterone as I stepped out of the car into the parking lot. The scent that wafts over me is a mix of drugstore cologne and pungent aftershave.
I must be old. The ear piercing music exacerbates my tinnitus. I shift politely through the waves of the inebriated and oblivious to make it to the bar. The bartender is an incredibly good looking mid twenty something that has a bad attitude and even worse service etiquette. I order a gin on the rocks and she starts pouring vodka. I yell into her right ear multiple times correcting her, attempting to pronounce a three letter one syllable word when we are all falling under deaf ears. She corrects the cocktail and serves. I don't know anyone around me, so I lean in to the bar top and sip slowly. There are lots of wandering eyes that occasionally fixate on me. The weird guy at a club sipping gin by himself must bring up red flags for the socially dependent.
I find my friends at a booth near the bathroom. Most are inebriated; all are dancing. It is regretful that I can't get properly intoxicated, as driving drunk in Old Town will land me in the drunk tank before I can tell the police not to worry about me because I can still verbally list the united states in alphabetical order. I sip a donated Dos Equis and observe.
My friends love to dance. I don't have any intuition when it comes to rhythm of songs that I don't appreciate. I'd be more prone to moving involuntarily to Glass Animals or Lorde. Still, I look around and everyone is having a great time.
My friends truly know how to have a "Don't give a fuck about you I'm partying in public right now" experience. I envy them for that.
In conclusion: You don't have to agree with your friends' tastes. Just sit there and be the uncool person standing idle while you witness them moving and shaking and attempting to turn themselves into beasts in order to unravel their sobriety and forget about the minutiae of their lives. Ok. Dance with you soon.
What do you think of Bottled Blonde Scottsdale? Let us know in the comments below.
Guest Review by Anthony Tellez.
Bottled Blonde Scottsdale Website
Disclaimer: Opinions expressed are solely Anthony Tellez's and do not express the views or opinions of the MHM Podcast Network and Fuzzy Bunny Slippers Entertainment LLC.