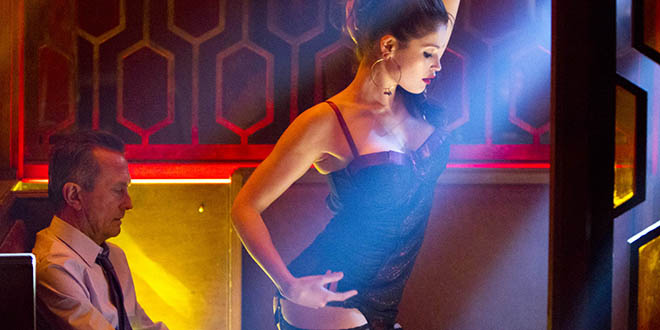 Trailers
Byzantium – International Theatrical Trailer
West End Films has released the international trailer for their new vampire thriller Byzantium.  The film, which is directed by Neil Jordan and stars Gemma Arterton, Saoirse Ronan, Jonny Lee Miller, Sam Riley, Caleb Landry Jones, and Tom Hollander, does not have a North American release date yet and will likely release overseas before opening in the United States.
In the film, two mysterious women seek refuge in a run-down coastal resort.  Clara (Arterton) meets lonely Noel, who provides shelter in his deserted guesthouse, Byzantium.  Schoolgirl Eleanor (Ronan) befriends Frank (Jones) and tells him their lethal secret.  They were born 200 years ago and survive on human blood.  As knowledge of their secret spreads, their past catches up on them with deathly consequence.
Here is the international theatrical trailer for Byzantium courtesy of The JoBlo Movie Network.
Source: West End Films