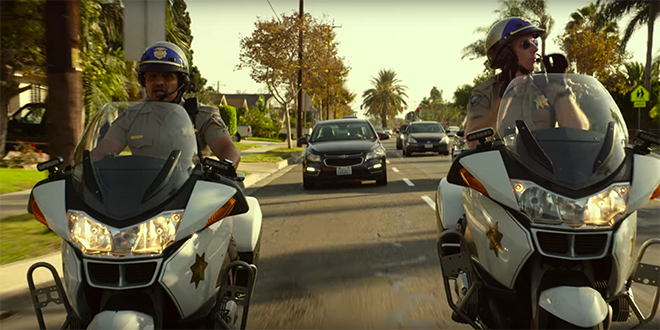 Warner Bros. Pictures has released their first official trailer for 2017's CHiPs, an American action comedy buddy cop film based on the 1970s television series of the same name. Dax Shepard directed the film starring Michael Peña, Dax Shepard, and Jessica McNamee. CHiPs hits theaters beginning on March 24, 2017.
CHiPs Wikipedia Summary
Two middle-aged Los Angeles motorcycle cops who are tasked with highway patrol soon find themselves in a situation like none other when a sadistic ex-cop & his motor vehicle theft hitmen are wreaking havoc throughout their city.
Official Trailer courtesy Jimmy Kimmel Live
Source: Wikipedia.org