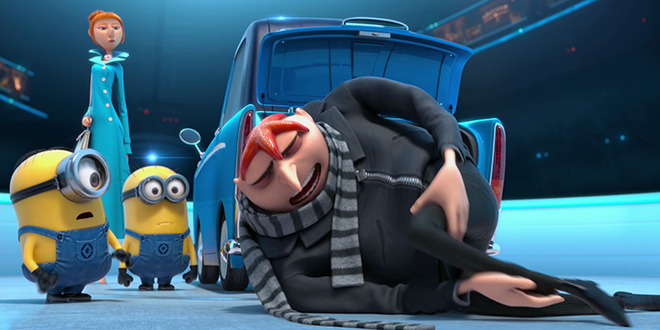 Universal Pictures and Illumination Entertainment, via iTunes Movie Trailers, has released a third trailer for their upcoming animated film Despicable Me 2. The film is directed by Pierre Coffin and Chris Renaud and features the voice talents of Steve Carell, Kristen Wiig, Russell Brand, Al Pacino, Steve Coogan, and Miranda Cosgrove. The film is scheduled to open in theaters on July 3, 2013.
Gru, the girls, Dr. Nefario and the unpredictably hilarious minions return, along with a host of new characters return in this follow up to the hit 2010 film. Gru is recruited by a secret organization to help take on the world's most evil villain and save the world.
The original Despicable Me was released in July of 2010 and grossed over $543 million worldwide.
Here is the new theatrical trailer for Despicable Me 2, courtesy of The JoBlo Movie Network.
Source: iTunes Movie Trailers