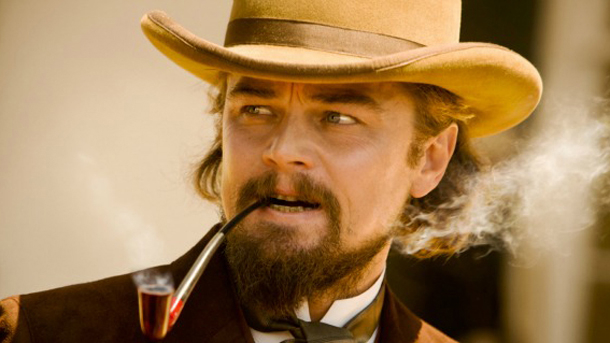 Trailers
Django Unchained – One Final Theatrical Trailer
Source: Yahoo! Movies
The Weinstein Company has released one final trailer for their Christmas Day film, Django Unchained.  The film is written and directed by Quentin Tarantino and stars Jamie Foxx, Christoph Waltz, and Leonardo DiCaprio.  This trailer showcases the John Legend's title track for the film.
Django Unchained tells the story of former dentist, Dr. King Schultz (Waltz), buys the freedom of a slave, Django (Foxx), and trains him with the intent to make him his deputy bounty hunter.  Instead, he is led to the site of Django's wife who is under the hands of Calvin Candie (DiCaprio), a ruthless plantation owner.  The film has been nominated for five Golden Globe Awards.
Opening in theaters on Christmas Day, the film also stars Samuel L. Jackson, Walton Goggins, Dennis Christopher, Don Johnson, Kerry Washington, Tom Wopat, James Remar, James Russo, and Jonah Hill.
Here is the last theatrical trailer for Django Unchained.
Courtesy of JoBlo Movie Trailers