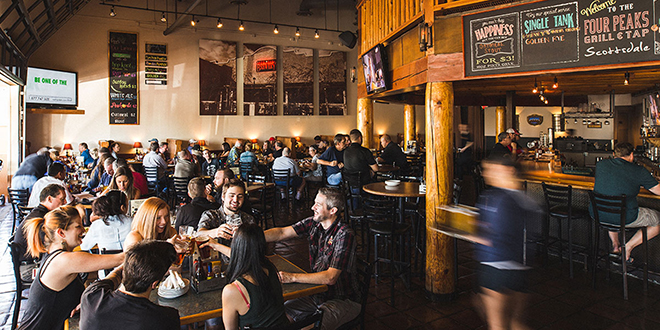 "Where the fuck is my car?" I was thinking to myself as I silently panicked in the back seat of the taxi as he pulled into the parking lot. Then I remembered it was parked in front of the north Mattress Firm. Peaks (until very recently) is wedged between two inexplicable Mattress Firms. The mind wobbles.
I walk in and whoever is behind the bar asks me if I want a day vodka. Allow me to explain: a day vodka is a vodka and soda that I drink before work because it smells less than night gin. Night gin is gin on the rocks and is sipped in a celebratory manner after the inevitably horrible work shift I endure that night. Moving on.
Ok. Let's get the serious stuff out of the way. Yes, as a bartender, you are the harbinger of me slowly killing myself. Yes, I've emptied my pockets in the pursuit of oblivion. Yes, I'm gonna do it again tomorrow. And no, I don't want to talk about it.
Hmm. What else? Let's discuss the amazing people that work here. Throughout the ups and downs and the twists and turns in the abyss that is my depression, I've found something very special in this place. It's filled with the weirdest, coolest, and most interesting people that I've run into in this strange existence. The crazy nights I've had here have built so much character and made a clear outline of my social habits, that I often have trouble remembering maturation outside of this bar.
I'm gonna keep this concise, as I'm currently sitting at the bar and want to get back to my day vodka. I love you guys and girls. The friendships forged here are in it for the keeps. Let's keep this weird energy going. My assessment? 12/10 would ruin the eventual replacement liver here.
Yours truly,
A
What do you think of Four Peaks? Let us know in the comments below.
Guest Review by Anthony Tellez.
Disclaimer: Opinions expressed are solely Anthony Tellez's and do not express the views or opinions of the MHM Podcast Network and Fuzzy Bunny Slippers Entertainment LLC.