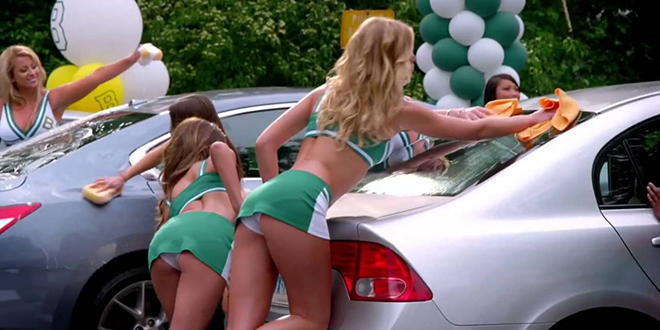 Sony Pictures has released the first theatrical trailer for the upcoming sequel Grown Ups 2. The film is directed by Dennis Dugan and stars most of the original cast including Adam Sandler, Kevin James, Chris Rock, David Spade, Salma Hayek, Maya Rudolph, and Maria Bello. Grown Ups 2 is scheduled to hit theaters on July 12, 2013.
Grown Ups 2 finds Lenny (Sandler) having relocated his family back to the small town where he and his friends grew up. This time around, the grown ups are the ones learning lessons from their kids on a day notoriously full of surprises: the last day of school. The cast from the original film will be joined by Steve Austin, Andy Samberg, Taylor Lautner, Steve Buscemi, Nick Swardson, and Alexander Ludwig for this outing.
The original Grown Ups was released in June of 2010 and grossed over $271 million worldwide, making it Sandler's most successful film to date. Grown Ups 2 marks the first sequel ever made of a Sandler film.
Here is the theatrical trailer for Grown Ups 2, courtesy of Sony Pictures.
Source: Sony Pictures