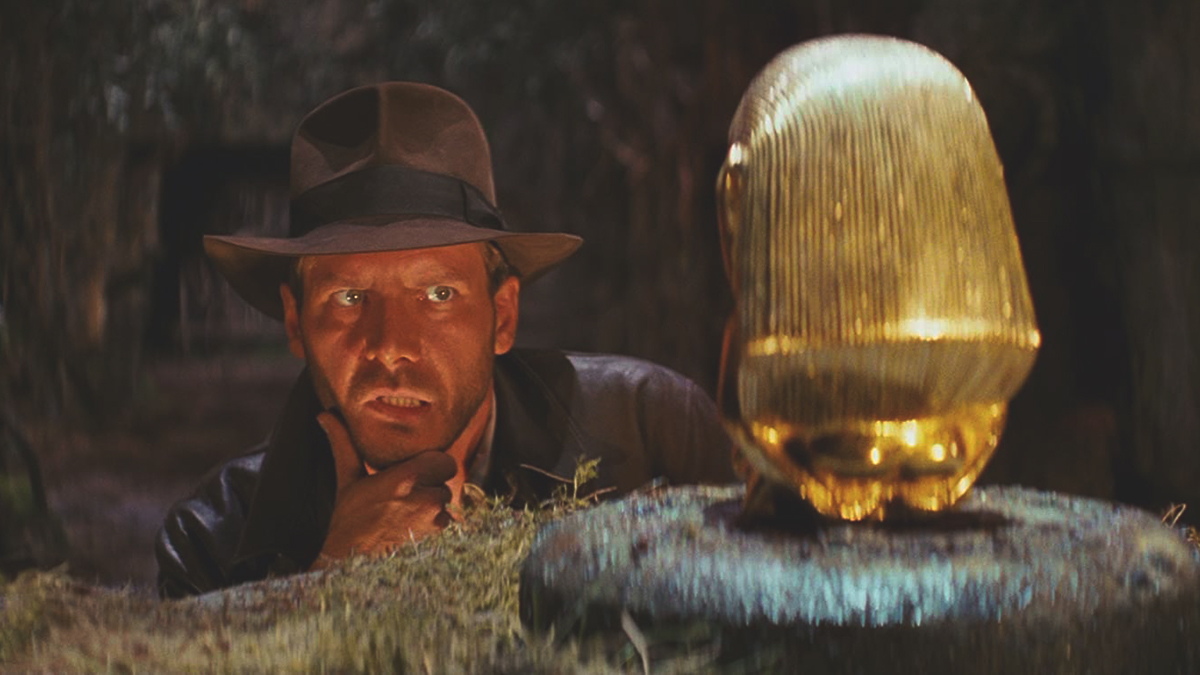 MHM Mart
The Complete Indiana Jones Collection on 4K Blu-ray
Indiana Jones 4-Movie Collection
31 new from $56.76
14 used from $49.25
Free shipping
as of May 13, 2022 11:18 pm
Paramount Home Entertainment released the Indiana Jones 4-Movie Collection to 4K Blu-ray on June 8, 2021. Steven Spielberg directed the films starring Harrison Ford">Harrison Ford, Kate Capshaw, Denholm Elliott, Karen Allen, Paul Freeman.
Collection Synopsis
From legendary filmmakers Steven Spielberg and George Lucas, comes one of the greatest movie franchises of all time in 4K Ultra HD. Collected together, all four original Indiana Jones movies have been visually remastered with HDR-10 and Dolby Vision, and state of the art Dolby Atmos for optimum picture and sound quality. Dive into the spectacular stunts and groundbreaking effects with seven hours of special features on one disc. Spanning the globe, on death-defying archeological endeavors, if adventure has a name… it must be Indiana Jones.
'Indiana Jones and the Raiders of the Lost Ark' (1981)
Indiana Jones and the Raiders of the Lost Ark takes place in 1936. We meet an archeology professor named Indiana Jones in the jungles of South America as he searches for a golden statue. Unfortunately, he sets off a deadly trap in the process, but miraculously escapes. Back at his university, Jones hears from a museum curator named Marcus Brody about a biblical artifact called The Ark of the Covenant. He says is holds the key to human existence. Jones heads off to foreign places such as Nepal and Egypt to find the artifact. However, his ever-present enemy, Rene Belloq, and a flock of Nazis are in hot pursuit of it too.
Read the full summary, and listen to our Movie House Memories film review.
'Indiana Jones and the Temple of Doom' (1984)
Indiana Jones and the Temple of Doom is a prequel to Raiders of the Lost Ark set a year prior in 1935. This time the professor and archaeologist teams up with a nightclub singer named Wilhelmina "Willie" Scott and a twelve-year-old Chinese boy named Short Round. They find themselves in a small distressed village in India where the people believe evil spirits steal their children after someone stole a sacred precious stone. This leads them to a mysterious Thuggee temple known as the Temple of Doom. The Thuggees are attempting to rise once more; believing that with the power of all five Sankara stones they can rule the world. Indy must now to put an end to this Thuggee resurgence, rescue the lost children, win the girl, and conquer the Temple of Doom.
Read the full summary, and listen to our Lunchtime Movie Review episode.
'Indiana Jones and the Last Crusade' (1989)
Indiana Jones and the Last Crusade begins when an art collector appeals to Indiana Jones to search for the Holy Grail. His previous hired archaeologist disappeared while searching for it, and that missing man is Indiana's own father, Dr. Henry Jones. Along the way, the Jones men find artifact is much harder to retrieve than they expected, and its powers are too much for those with an impure heart.
Read the full summary, and listen to our film review on 1/15/2022.
'Indiana Jones and the Kingdom of the Crystal Skull' (2008)
Indiana Jones and the Kingdom of the Crystal Skull takes place during the Cold War ca 1957. Soviet Agents spy on Professor Henry "Indiana" Jones as a young man brings him a coded message from an old colleague named Professor Harold Oxley. Irina Spalko leads the Soviet team as they track Jones and Mutt Williams to Peru. With Oxley's message, the men find a legendary skull made of a single piece of quartz. Irina wants that skull so she can take it to its place of origin. Then she can harness its power to take control of the western nations and beyond.
Read the full summary.
Disclaimer: Please note that this post contains affiliate links. This means when you click a link and purchase an item, Movie House Memories may receive an affiliate commission at no additional cost to you. This bit of compensation helps keep content on our site free of charge to its readers. Advertisers and Affiliate Partnerships do not influence our content. See our
Terms of Use
about the inclusion of affiliate links on this site for more information.