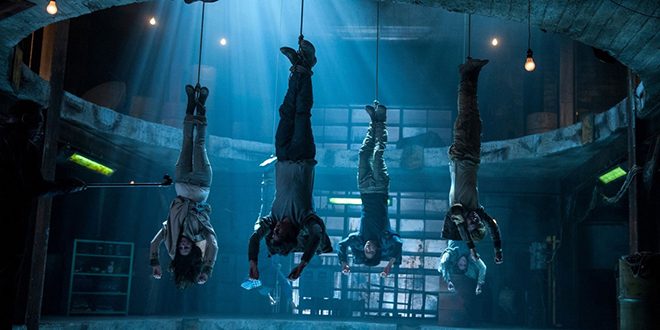 Trailers
Maze Runner: The Scorch Trials (2015) Trailer Debuts
20th Century Fox has released a new theatrical trailer for the upcoming sequel Maze Runner: The Scorch Trials. The film is directed by Wes Ball and is based on a screenplay written by T.S. Nowlin. Maze Runner: The Scorch Trials is based on the second book in "The Maze Runner" series written by James Dashner. 
The Scorch Trials follows Thomas and the other Gladers as they have escaped the maze and are put into a dormitory where they face new threats. Solving the Maze was supposed to be the end. Thomas was sure that escape from the Maze would mean freedom for him and the Gladers. But WICKED isn't done yet. Phase Two has just begun. The Scorch. There are no rules. There is no help. You either make it or you die. The Gladers have two weeks to cross through the Scorch—the most burned-out section of the world. And WICKED has made sure to adjust the variables and stack the odds against them. Friendships will be tested. Loyalties will be broken. All bets are off. There are others now. Their survival depends on the Gladers' destruction—and they're determined to survive.
The film stars Dylan O'Brien, Kaya Scodelario, Thomas Brodie-Sangster, Barry Pepper, Patricia Clarkson, Rosa Salazar, Aidan Gillen, Ki Hong Lee, Lili Taylor, and Giancarlo Esposito.
Maze Runner: The Scorch Trials will debut in 3D, 2D, and IMAX theaters on September 18, 2015. The first film, made for just $34 million, earned $340.8 million at the worldwide box office.
Here is the new theatrical trailer for Maze Runner: The Scorch Trials, courtesy of 20th Century Fox.
Courtesy of 20th Century Fox