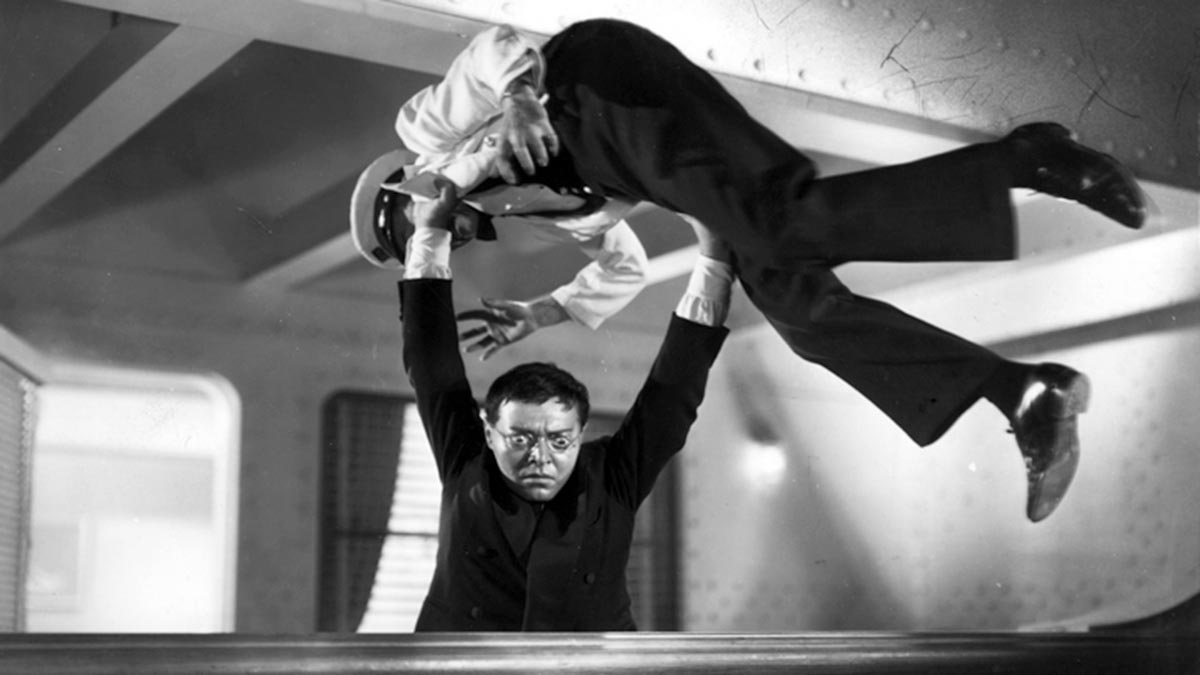 MHM Mart
Mr. Moto Collection, Vol. 1 is Available on Blu-Ray
Mr. Moto Collection, Vol. 1
11 new from $24.75
25 used from $4.01

as of August 26, 2022 9:44 pm
20th Century Fox Home Entertainment released Volume One of the Mr. Moto Collection starring Peter Lorre to DVD on August 1, 2006.
'Think Fast, Mr. Moto' (1937) Movie Synopsis
Mr. Moto encounters mysterious happenings on a ship bound for Shanghai. His steward, who murdered a man in San Francisco, tries to steal an important letter from the stateroom of another passenger, Robert Hitchings. He is the son of the owner of the shipping line, and he falls in love with the mysterious Gloria, who refuses to tell him anything about her life. Once in Shanghai, she disappears. Mr. Moto must now uncover the secret which links the murder in San Francisco, to the letter, and Gloria.
'Thank You, Mr. Moto' (1937) Movie Synopsis
Mr. Moto finds himself in Peiping seeking ancient scrolls when placed together form a map to the location of Genghis Khan's long-hidden treasure. There are a total of seven scrolls and Moto himself has one that he acquired while in Mongolia. The remaining six scrolls are in the possession of Madame Chung and her son, Prince Chung who very much want to protect the honor of their ancestors. With Moto's help, they try to keep thieves from getting their hands on the map.
'Mr. Moto Takes A Chance' (1938) Movie Synopsis
Mr. Moto poses as both an innocuous archaeologist and aged Buddhist mystic in French-ruled Cambodia in order to foil two anti-government revolutionary plots; a fanatical holy man wants to overthrow a local leader and that leader who wants to lead an insurgency against French colonial rule.
'Mysterious Mr. Moto' (1938) Movie Synopsis
Mr. Moto has himself imprisoned on Devil's Island in order to help his cellmate escape and catch a gang of international killers with their pants down.
Disclaimer: Please note that this post contains affiliate links. This means when you click a link and purchase an item, Movie House Memories may receive an affiliate commission at no additional cost to you. This bit of compensation helps keep content on our site free of charge to its readers. Advertisers and Affiliate Partnerships do not influence our content. See our
Terms of Use
about the inclusion of affiliate links on this site for more information.