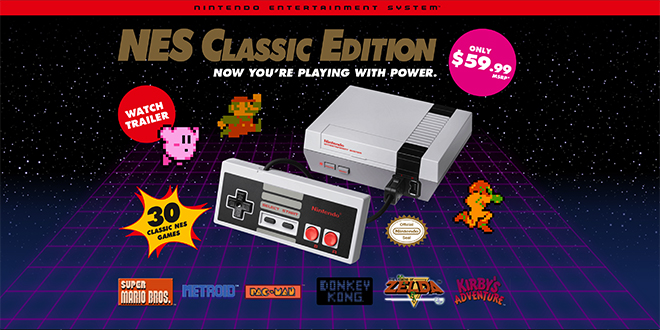 At its corporate strategy meeting today, Nintendo announced sales of 1.5 million NES Classics worldwide since November 2016. The announcement was in Japanese, but fortunately, Wall Street Journal technology reporter, Takashi Mochizuki, translated the message for us all on Twitter.
NES Classic Edition global sell-through 1.5 million; increasing production.

— Takashi Mochizuki (@mochi_wsj) February 1, 2017
The Nintendo Classic Edition is still hard to come by, and Nintendo of America ramping up production to meet demand.
Source: IGN.com