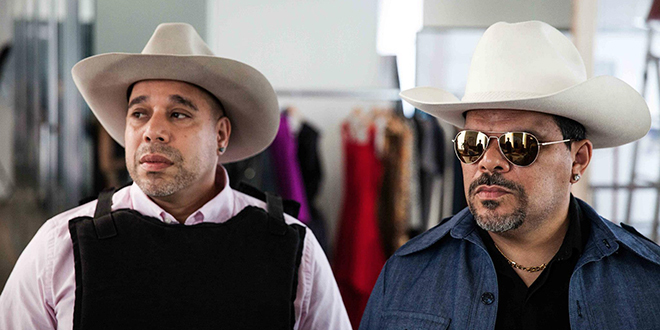 Focus World has released their first official trailer for 2016's Puerto Ricans in Paris. The film is directed by Ian Edelman, and stars Rosario Dawson, Luis Guzmán, Rosie Perez, and Edgar Garcia. Puerto Ricans in Paris is scheduled to hit theaters beginning on June 10, 2016.
Puerto Ricans in Paris Flash Summary
NYPD detectives LUIS (Luis Guzmán) and EDDIE (Edgar Garcia) visit Paris to help a gorgeous French designer COLETTE (Alice Taglioni) catch the black market thief who's ripped off her new handbag design. While Luis' girlfriend VANESSA (Rosario Dawson) and Eddie's wife GLORIA (Rosie Perez) remain in New York, the hopelessly unhip odd couple stumble through a glamorous high-fashion world brimming with charming cafes, wild nightclubs and corporate treachery.
Official Trailer courtesy Movieclips Trailers
Source: Official Site