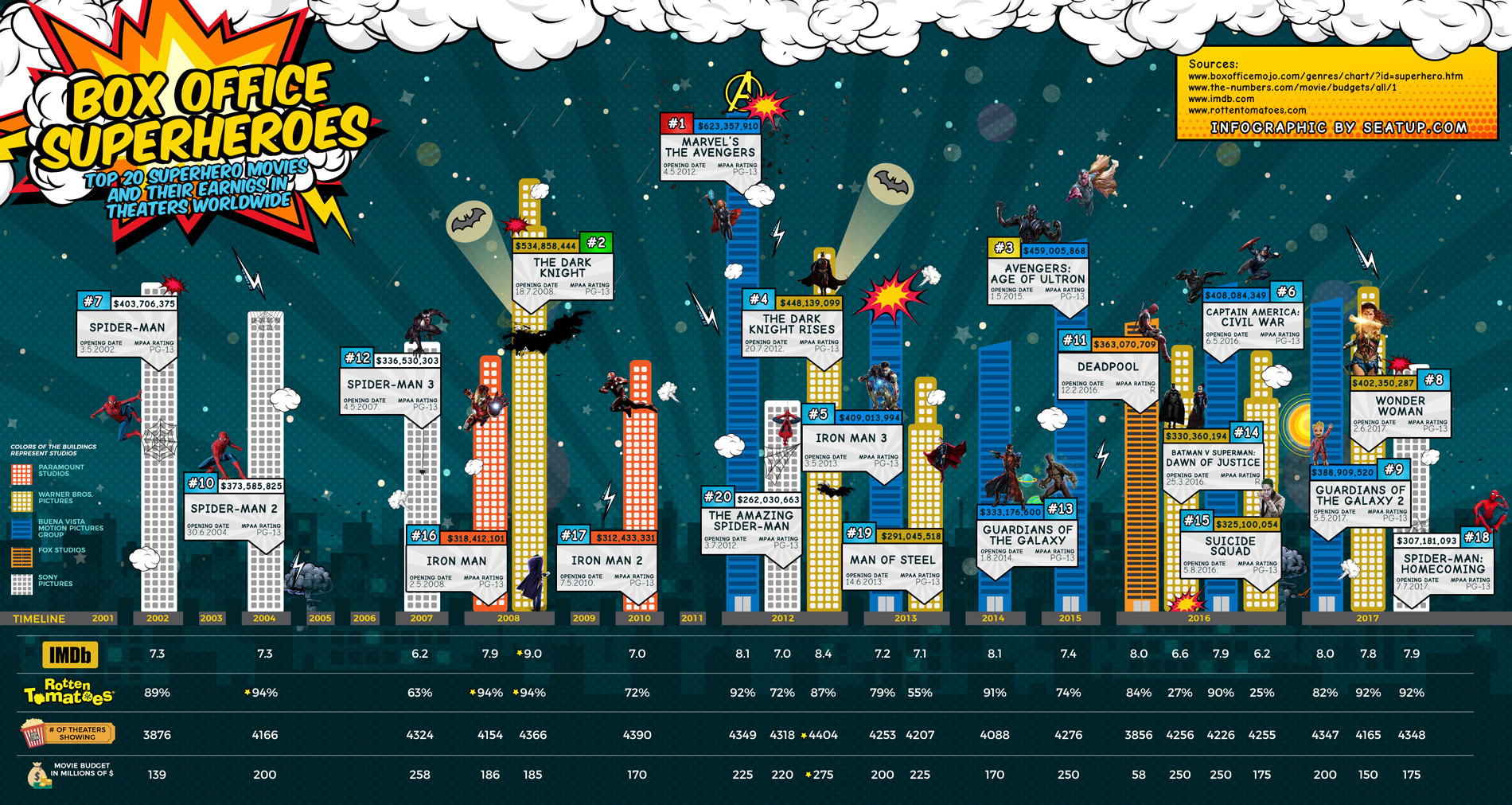 Heroes have been around us from ancient history. From famous Greek and Roman mythology to this day, the world has always been to some extent driven by the stories and fascination of mythical super people who come in time of need and save the day. That's why humanity just can't stop love and admire them then to this day. Fantasizing to be a superhero is every kids daily routine and it becomes so rooted that it can last a lifetime. That's why we have superhero worshipers of literally every age.
From the dawn of 20th century and the evolution of cinematography, popular arts, and human creativity, we've seen a myriad of superheroes come and go. Some of them remained in their bright spots in history, but some have generations of followers and fans. Everybody has his own favorite.
The world has picked, and today we have the very best of the best. Those coming from two biggest superhero universes we know today – Marvel and DC. The battle has begun in the 60s and has been going on ever since. Each side started publishing comics year in and out, creating a fandom of millions for each side. It's a fairly high grossing industry with hardcore fans not saving a dime to get that wanted t-shirt, vintage comic issue or to be standing first in line for the premiere.
And while the most faithful and hardcore of them are still leaning towards comics, there's another industry branch of superheroes taking over the world since the early 90's. Although we've seen a number of superhero movies before, it's fair to say that Burton's Batman has definitely been a game changer. Having struck a planetary success, the world of superheroes slowly turned towards the big screen. It is where the money is and with which you can reach almost every living person on Earth.
Yep, the movie industry has been definitely hooked on bringing before our eyes, all those childhood dreams and fantasies. Since the year 2000. we've seen a superhero movie coming out almost every single year, while today both Marvel and DC excite us on a more frequent level. Spiderman, Batman, Thor, Iron Man and many others take on new adventures and stories on a yearly basis and the world is only waiting for more.
So, who's the winner of them all? Well, aside from our personal opinion very few indicators can show us who is holding that shiny superhero trophy. But, let's make it a game of money (which it most certainly is) and a number of theaters featuring each of them and take a look at this amazing infographic showing us 20 of the best superhero movies since 2000. Enjoy and see how your favorite ranks in the top 20.