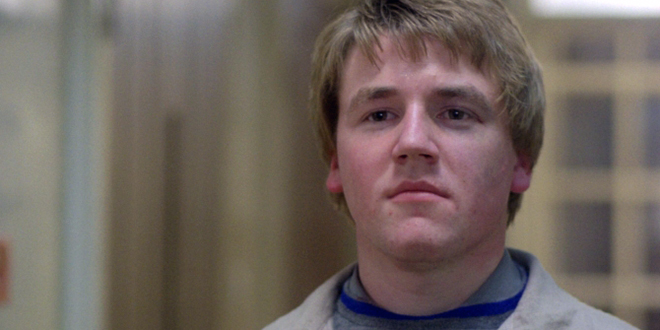 MHM Mart
Scum (1979) Comes Off The Streets And Onto Blu-ray
Scum: Remastered Edition [Blu-ray]
4 new from $20.99
3 used from $16.97
Free shipping
as of November 9, 2022 6:11 am
Kino Video has announced the release and details of the Blu-ray for Alan Clarke's Scum. The film starred Ray Winstone, Mick Ford, John Blundell, Phil Daniels, and Julian Firth. The crime drama will be available for purchase online and in stores beginning on June 4th.
Scum refers to the label slapped upon reform-school inmate Carlin (Winstone. When he isn't being beaten up by the other inmates, Carlin is being beaten down by the system. He rebels against this treatment and "wins" by becoming more vicious than any of his oppressors.
A landmark expose of Britain's violent reform schools, Alan Clarke's Scum is a controversial shock to the system. Originally made for TV in 1977, the BBC withheld the program from release, due to its intense depictions of suicide, rape and racism. Refusing to be censored, Clarke reshot the film as a theatrical feature in 1979, making his attack on the borstal system even more scathing, and it is the latter, more vitriolic version that is included on this disc.
The Blu-ray release will include several special features, including: remastered print in HD from the original 35mm negative; 5.1 Surround or 2.0 Stereo Sound; an audio commentary by Ray Winstone; an interview with producers Davina Belling and Clive Parsons; an interview with writer Roy Minton; an interview with executive producer Don Boyd; EPK interview with Roy Minton and Clive Parson; and the original theatrical trailers.
Available on Amazon.com
Disclaimer: Affiliate links are contained in this post. This means when you click a link, and purchase an item, the MHM Podcast Network will receive an affiliate commission. Advertisers and Affiliate Partnerships do not influence our content. See our
Terms of Use
about the inclusion of affiliate links on this site for more information.