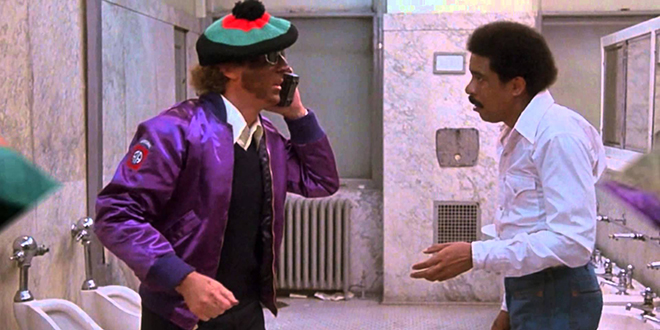 MHM Mart
Silver Streak (1976) Travels Across Blu-ray
Silver Streak [Blu-ray]
7 used from $45.14

as of June 13, 2022 6:35 am
Anchor Bay has announced that they are adding Silver Streak to their upcoming slate of Blu-ray releases. The film was directed by Arthur Hiller and stars Gene Wilder, Jill Clayburgh, Richard Pryor, Patrick McGoohan, Ned Beatty, and Ray Walston. Silver Streak will be available in stores and online August 6, 2013.
In director Arthur Hiller's wild comedy adventure, rail passenger George Caldwell (Gene Wilder) finds that a romantic escapade with a sultry secretary (Jill Clayburgh) puts him in the middle of a Hitchcockian murder plot. Leaping on and off the train, in and out of roomettes, he escapes, only to team up with thief Grover T. Muldoon (Richard Pryor), who helps George get to Kansas City where they reboard the train together.
Silver Streak was released on December 3, 1976.
Anchor Bay has not released any details concerning the exact tech specs and special features that will be included with the disc.
Disclaimer: Affiliate links are contained in this post. This means when you click a link, and purchase an item, Movie House Memories will receive an affiliate commission. Advertisers and Affiliate Partnerships do not influence our content. See our
Terms of Use
about the inclusion of affiliate links on this site for more information.
Rate the Film!
Twentieth Century Fox released Silver Streak to theaters on December 3, 1976. Arthur Hiller directed the film starring Gene Wilder, Richard Pryor, and Jill Clayburgh.