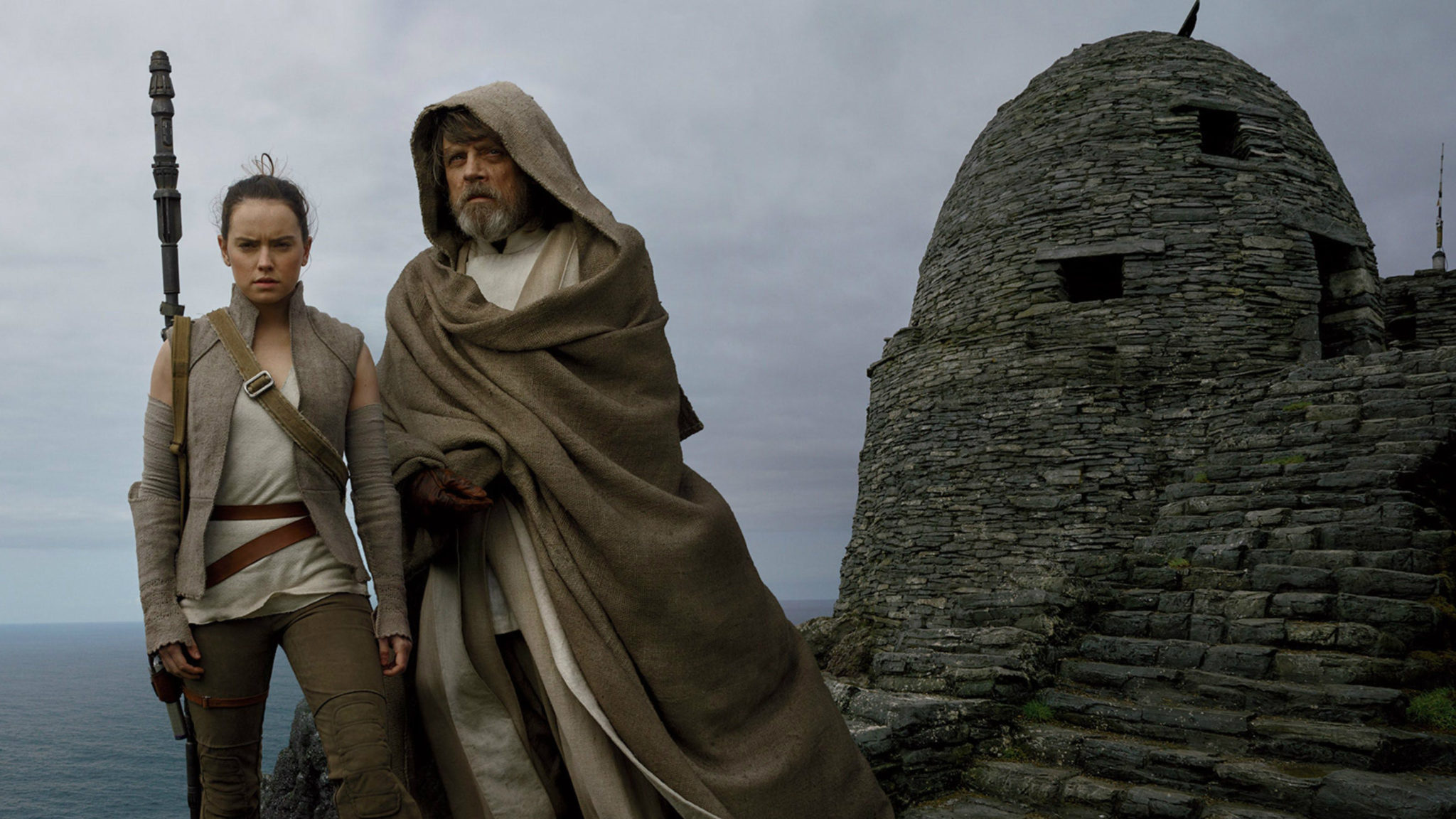 MHM Mart
The Last Jedi (2017) Returns on 4K Blu-Ray
STAR WARS: THE LAST JEDI [Blu-ray]
18 new from $14.99
33 used from $5.00
Free shipping
as of November 28, 2022 2:47 am
Walt Disney Studios Home Entertainment released The Last Jedi to 4K Blu-ray on March 27, 2018. Rian Johnson directed the film starring Daisy Ridley, John Boyega, and Mark Hamill.
'The Last Jedi' Movie Synopsis
In The Last Jedi, General Leia Organa's Resistance forces to flee D'Qar as the First Order fleet arrives. Poe Dameron leads a counterattack which destroys a First Order dreadnought, but is costly in Resistance lives. They manage to jump to hyperspace, but the First Order tracks them down and attacks. Kylo Ren, hesitates to fire on the lead Resistance ship after sensing his mother's presence, but his wing-men destroy the bridge anyhow.
Most of the Resistance leaders die and Leia is launched into space. With the force as her ally, she survives. Poe disapproves of their new leader, Vice Admiral Holdo's passive strategy. He heads out to help Finn, BB-8, and mechanic Rose Tico on a secret mission to disable the First Order's tracking device. Unfortunately for Snoke, everything is not proceeding as he's foreseen it.
Read the full summary, and listen to part one and part two of our One with the Force film review.
Disclaimer: This post contains affiliate links. This means when you click a link, and purchase an item, Movie House Memories will receive an affiliate commission. Advertisers and Affiliate Partnerships do not influence our content. See our
Terms of Use
about the inclusion of affiliate links on this site for more information.
Rate the Film!
Lucasfilm released The Last Jedi to theaters on December 15, 2017. Rian Johnson directed the film starring Daisy Ridley, John Boyega, Mark Hamill.