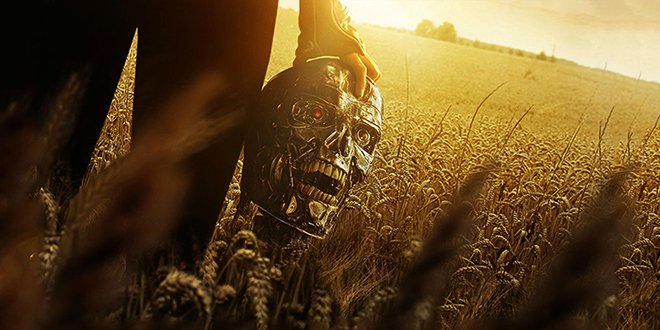 Paramount Pictures has a released a second theatrical trailer for the upcoming Terminator Genisys. The film is the fifth film in the hit science fiction franchise and the fourth starring Arnold Schwarzenegger.
Terminator Genisys is poised to play with the continuity of the entire "Terminator" franchise by recreating scenes from the first two films in the series and also revealing Sarah Connor was raised by Schwarzenegger's Terminator, whom she calls "Pops." The film will also feature a man-machine hybrid as its primary antagonist which the filmmakers describe as a "visual game"changer."
The film once again stars Arnold Schwarzenegger, and introduces Emilia Clarke, Jai Courtney, Jason Clarke, J.K. Simmons, Byung-hun Lee, Courtney B. Vance, and Matt Smith to the franchise. Terminator Genisys is directed by Alan Taylor from a screenplay by Laeta Kalogridis and Patrick Lussier. The film is rumored to be the first in a planned new trilogy of films.
Terminator Genisys will hit theaters on July 1, 2015 and is the first in a planned trilogy of films.
Here is the new theatrical trailer for Terminator Genisys, courtesy of JoBlo Movie Trailers.
Courtesy of JoBlo Movie Trailers