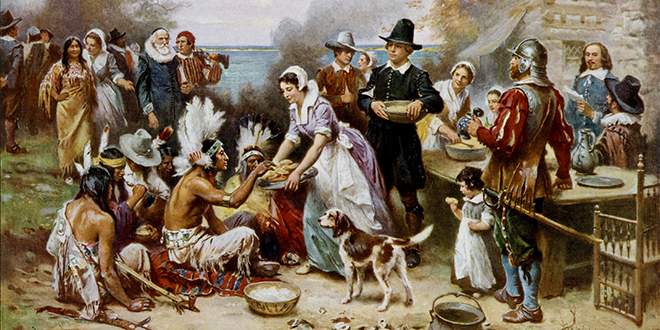 "Ok, this is just unacceptable." I thought to myself as I woke up with drool all over my pillow. There was a copious amount. If I had a significant other that woke up next to this, she would be packing her things by the time I came back from a kitchen water run.
First stop is at a friend's house where he is grilling steak. I open some wine and stop myself from swigging straight from the bottle. My friend pulls out some glasses and it reminds me that I'm quite uncivilized in the privacy of my own abode.
Next stop is my mother's place for the traditional turkey dinner. A turkey plate turns into soup because I can't help but pouring a whole pot of gravy on the meat. Jesus, I hate turkey.
In conclusion: Next year I'm doing Mexican. By myself. On the Wednesday night before Thanksgiving. I'll then wake up on Thursday, build a fort in my room, and not come out until the madness of Black Friday has calmed down. Ok. Let's eat shitty food together soon.
What do you think of Thanksgiving? Let us know in the comments below.
Guest Review by Anthony Tellez.
Disclaimer: Opinions expressed are solely Anthony Tellez's and do not express the views or opinions of the MHM Podcast Network and Fuzzy Bunny Slippers Entertainment LLC.