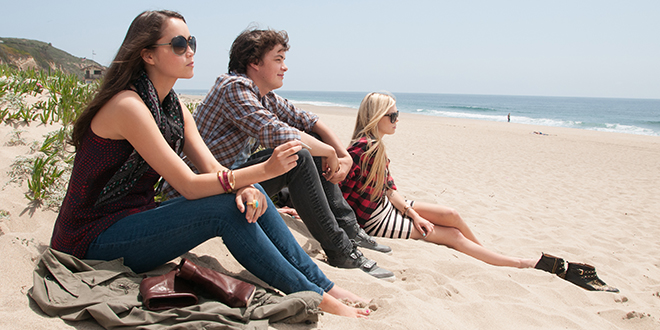 Pathe Distribution and American Zoetrope has released a new trailer for The Bling Ring. The film is written and directed by Sofia Coppola and stars Emma Watson, Israel Broussard, Katie Chang, Claire Julien, Taissa Farmiga, Leslie Mann, Gavin Rossdale, and Paris Hilton. The Bling Ring is scheduled to hit theaters on June 14th.
The film takes place in the fame-obsessed world of Los Angeles and follows a group of teenagers as they take us on a thrilling and disturbing crime-spree in the Hollywood hills. Based on true events, the group, who were fixated on the glamorous life, tracked their celebrity targets online, and stole more than 3 million in luxury goods from their homes. Their victims included Paris Hilton, Orlando Bloom, and Rachel Bilson, and the gang became known in the media as "The Bling Ring."
In The Bling Ring, Oscar-winning filmmaker Sofia Coppola takes us inside the world of these teens, where their youthful naivete and excitement is amplified by today's culture of celebrity and luxury brand obsession. The members of the Bling Ring introduce us to temptations that any teenager would find hard to resist. And what starts out as youthful fun spins out of control, revealing a sobering view of our modern culture.
Here is the new theatrical trailer for The Bling Ring, courtesy of The JoBlo Movie Network.
Source: Pathe Distribution