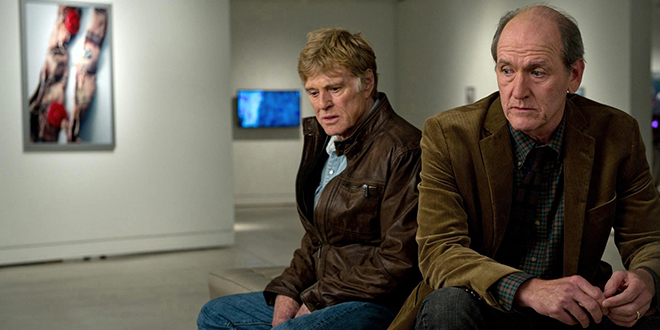 Trailers
The Company You Keep – Theatrical Trailer #2
Sony Pictures Classics, via Yahoo! Movies, has released a second theatrical trailer for Robert Redford's The Company You Keep. Based on the Neil Gordon novel, the film features an all-star cast which includes Redford, Shia LaBeouf, Julie Christie, Richard Jenkins, Susan Sarandon, Stephen Root, Sam Elliott, Brendan Gleeson, Terrence Howard, Anna Kendrick, Stanley Tucci, Nick Nolte, Chris Cooper, and Jackie Evancho. The Company You Keep is currently set for a limited theatrical release on April 5, 2013.
When Jason Sinai, one of the last Vietnam-era fugitives still wanted on murder charges for a robbery gone wrong in 1974, encounters a young newspaper reporter in search of a story, he must abandon years of safe underground life for the dangerous life of the road — traveling across American and deep into his past. Set against the rise and fall of the radical anti-war group the Weather Underground, The Company You Keep is a sweeping American saga about sacrifice, the ecstatic righteousness of youth, and the tension between political ideals and family loyalties.
Here is the second theatrical trailer for The Company You Keep, courtesy of The JoBlo Movie Network.
Source: Yahoo! Movies