Trailers
The Dark Knight Rises Theatrical Trailer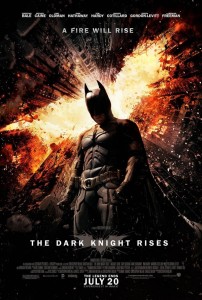 What began with 1989's Batman with Michael Keaton, continued with 1995's Batman Forever with Val Kilmer, almost came to an end with 1997's Batman & Robin with George Clooney, and was ultimately reborn with 2005's in Batman Begins with Christian Bale, finally comes to an end next July 20.
The long awaited trailer for Christopher Nolan's concluding chapter to his take on Batman was posted online today.  Although the Batman film series will undoubtedly go on in some other form, both Nolan and Bale have stated that this will be the end of their involvement in the series.
Initially revealed in theaters with Sherlock Holmes: A Game of Shadows, Warner Bros. Pictures has now posted the new trailer for The Dark Knight Rises online and you can watch it below.
Opening in theaters on July 20, 2012, the Nolan's highly-anticipated third Batman movie stars Bale, Michael Caine, Gary Oldman, Morgan Freeman, Tom Hardy, Anne Hathaway, Joseph Gordon-Levitt, Marion Cotillard, Juno Temple, Josh Pence, Daniel Sunjata, Nestor Carbonell, Matthew Modine, Tom Conti, Joey King, Brett Cullen, Chris Ellis, Josh Stewart, Christopher Judge, Adam Rodriguez and Rob Brown.
Source: Warner Bros. Pictures and Comingsoon.net