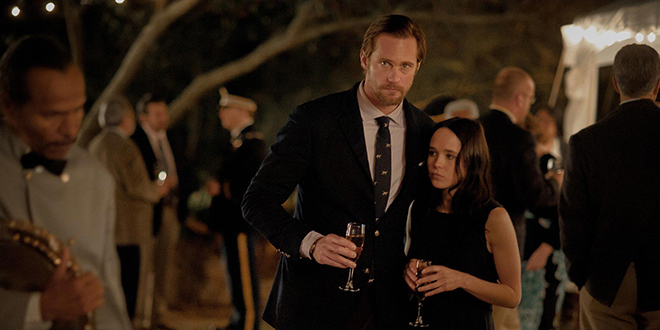 Fox Searchlight Pictures, via iTunes Movie Trailers, has released a new trailer for the espionage thriller The East. The film is directed by Zal Batmanglij and stars Brit Marling, Alexander Skarsgård, Ellen Page, Jason Ritter, Shiloh Fernandez, and Julia Ormond. The East will hit theaters in a limited release beginning on May 31st.
The East follows Sarah Moss (Marling), a brilliant operative for an elite private intelligence firm whose top objective is to ruthlessly protect the interests of their A-list corporate clientele. She is assigned to go undercover to infiltrate an anarchist collective known for executing covert attacks upon major corporations. Living amongst them in an effort to get closer to their members, Sarah finds herself unexpectedly torn between two worlds as she starts to fall in love with the group's charismatic leader, finding her life and her priorities irrevocably changed.
Here is the theatrical trailer for The East, courtesy of The JoBlo Movie Network.
Source: iTunes Movie Trailers