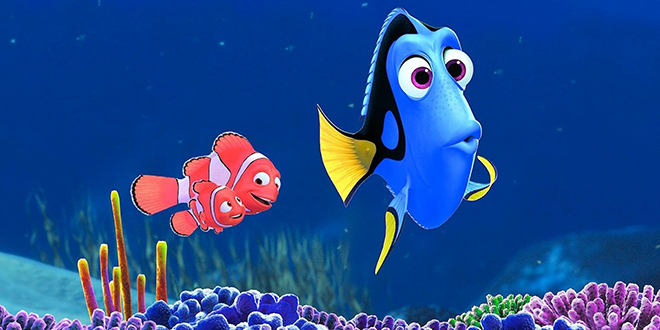 Trailers
The First Finding Dory Trailer Is Here!!
Disney•Pixar has released the first theatrical trailer for Finding Dory, the long-awaited sequel to the animated hit, Finding Nemo.
Finding Dory picks up six months after the first movie, with Dory (Ellen DeGeneres) living a quiet life among the clown fishes. After going with Nemo on a class trip to see manta rays migrate back home, her home sickness leads the forgetful Dory on a quest to find where she came from. The film features returning favorites Marlin, Nemo and the Tank Gang, among others. Set in part along the California coastline, the story also welcomes a host of new characters, including a few who will prove to be a very important part of Dory's life, such as her parents voiced by Diane Keaton and Eugene Levy.
"The movie will be mostly set at the California Marine Biology Institute, a huge complex of sea life rehabilitation and aquarium, where Dory was born and raised," Pixar President Jim Morris stated previously. "We will get to meet new characters, like an octopus, sea lions, a beluga whale, among others."
Finding Nemo helmer Andrew Stanton returns to the directors chair with Angus MacLane for the animated film. In addition to DeGeneres, Keaton, and Levy, Finding Dory features the voices of Albert Brooks, Ed O'Neill, Kaitlin Olson, Ty Burrell, Idris Elba, and Dominic West.
Finding Dory is scheduled to hit theaters on June 17, 2016.
Here is the first theatrical trailer for Finding Dory, courtesy of JoBlo Movie Trailers.
Courtesy of JoBlo Movie Trailers