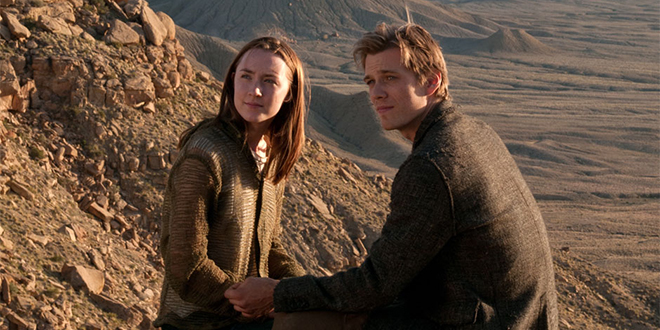 Trailers
The Host – Theatrical Trailer #3
Open Road Films has released a third theatrical trailer Andrew Niccol's The Host. The film stars Saoirse Ronan, Max Irons, Diane Kruger, Jake Abel, William Hurt, and Frances Fisher.  It is based on the best-selling novel by "Twilight Saga" author Stephenie Meyer.  Niccol adapted the screenplay for the film.
The Host is a riveting story about the survival of love and the human spirit in a time of war.  Our world has been invaded by an unseen enemy.  Humans become hosts for these invaders, their minds taken over while their bodies remain intact.  Most of humanity has succumbed.  A parasitic alien soul is injected into the body of Melanie Stryder (Ronan).  Instead of carrying out her race's mission of taking over the Earth, "Wanda" (as she comes to be called) forms a bond with her host and sets out to aid other free humans.
The Host is scheduled for release on March 29, 2013.
Here is the third theatrical trailer for The Host, courtesy of The Host Film.
Source: Open Road Films