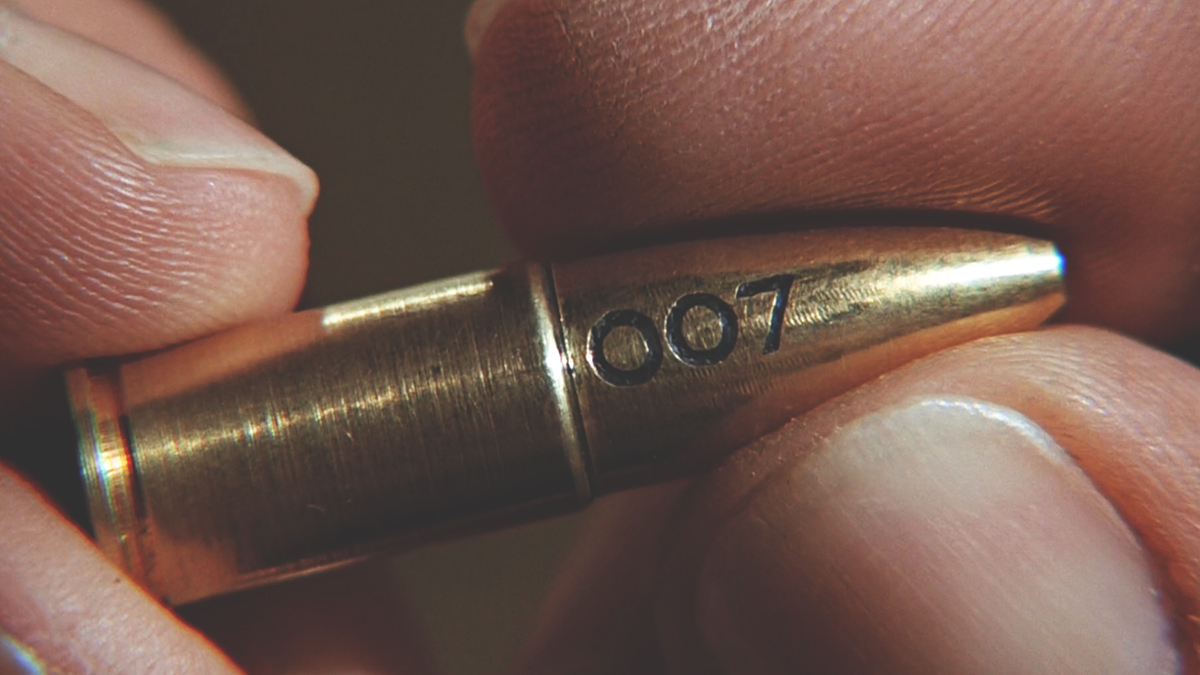 Film and Plot Synopsis
Francisco Scaramanga is a hitman who is known as "the man with the golden gun" due to the fact he carries a golden gun. Additionally, he kills his victims with gold bullets. When James Bond learns that Scaramanga claims he is his next target, M relieves Bond of his duties until he can neutralize the danger. However, Bond decides to go and find Scaramanga instead. When he does finds him, he discovers that Scaramanga was not after him, but was instead after the man whom Bond was searching for on another mission. The man was a scientist working on a device that harnesses the sun's energy. Now Bond must race against the clock to find the device.
Buy the Film
The Man with the Golden Gun [Blu-ray]
14 new from $7.97
18 used from $2.49
Free shipping
as of December 3, 2022 3:36 am
*As an Amazon Associate we earn from qualifying purchases.
'The Man with the Golden Gun' Movie Summary
The summary below contains spoilers.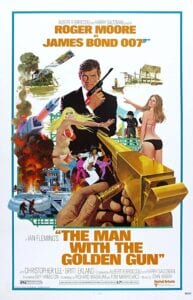 I
n
The Man with the Golden Gun
, Francisco Scaramanga is an assassin with a golden gun, a private island, and a strong desire to kill James Bond. He practices killing Bond by shooting other assassins in a fun house on his private island with his midget named Nick Nack.
Scaramanga sends a golden bullet to MI6 with "007" etched into the surface. So M decides to pull him back to safety. Bond, however, takes matters into his own hands. Bond follows Scaramanga's woman, Andrea Anders, to where he steals the solex agitator, a key piece of solar technology.
Bond is set up shortly after when Scaramanga kills someone walking on the street, and Bond is taken into custody and escorted to the wreckage of the Queen Mary, where MI6 has set up a secret office. On the ship, M assigns Bond to retrieve the solex agitator.
From there, Bond heads to Bangkok to follow a lead. He poses as Scaramanga by gluing a third nipple to his chest, but is foiled, since the actual Scaramanga was also staying with the shady types in Bangkok. They make Bond fight a kung fu battle, however he escapes and reunites with his assistant, Mary Goodnight.
Anders sells Scaramanga out to Bond and promises him the solex agitator if he kills her old boss. He meets her at a boxing match, but she's killed before they can seal the deal. Bond manages to track Scaramanga to his island from there. It seems Scaramanga is running an assassination, laser gun, and green energy business that he intends to sell to the highest bidder.
Scaramanga challenges Bond to a pistol duel in his funhouse. He loses. Goodnight then destroys a henchmen and the plant with him, escaping on Scaramanga's boat with James Bond.
Additional Film Information
Rate the Film!
United Artists released The Man with the Golden Gun to theaters on December 20, 1974. Guy Hamilton directed the film starring Roger Moore, Christopher Lee, Britt Ekland.