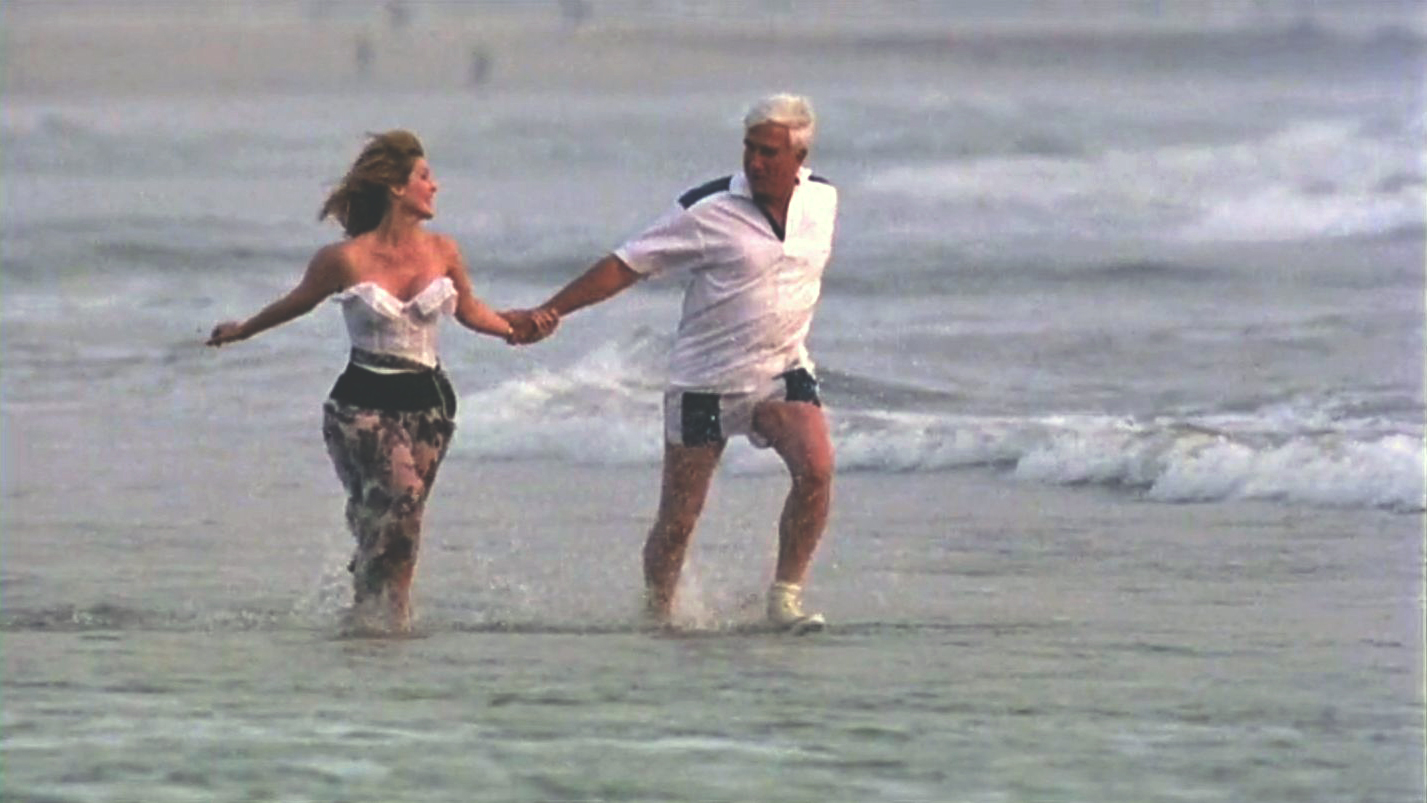 MHM Mart
The Naked Gun Trilogy Gets Super Cereal on Blu-Ray
The Naked Gun Trilogy Collection [Blu-ray]
6 new from $14.89
3 used from $11.00
Free shipping
as of September 28, 2022 1:29 am
Paramount Home Entertainment released The Naked Gun Trilogy to Blu-ray on June 20, 2017.
'The Naked Gun: From the Files of Police Squad!' (1988) Movie Synopsis
With Her Majesty The Queen Elizabeth II due to arrive in Los Angeles at any moment, bumbling police lieutenant, Frank Drebin, has his work cut out for him. He's already balls deep in a heroin smuggling investigation along with the attempted murder of a fellow officer. To complicate matters more, Drebin soon finds himself under the spell of the beautiful Jane Spencer who works for Vincent Ludwig; an ultra-suave criminal mastermind. However, nothing will stop him from finding the person looking to assassinate the Queen in front of thousands of spectators during a baseball game.
Read the full summary, and listen to our film review.
'The Naked Gun 2½: The Smell of Fear' (1991) Movie Synopsis
Frank Drebin and Police Squad are back! This time, Drebin and his partners stumble into a plan to kidnap a top scientist who is about to publish his report on energy supplies for the future. The coal, oil, and nuclear industries are concerned about the report and join with the evil plans of Quentin Hapsburg, a corporate executive of a major oil company and Jane Spencer's new boyfriend. However, when Drebin sees Jane, will he be able to set aside his personal feelings and foil the evil plans of the villainous energy industry executives?
Read the full summary.
'Naked Gun 33 1/3: The Final Insult' (1994) Movie Synopsis
Frank Drebin comes out of retirement to go on an undercover investigation in a state prison. He's tasked to find out what a terrorist named Rocco (Fred Ward) has planned for when he escapes. Meanwhile, Frank's wife, Jane, desperately wants a baby which adds to Frank's dilemma.
Disclaimer: This post contains affiliate links. This means when you click a link, and purchase an item, Movie House Memories will receive an affiliate commission. Advertisers and Affiliate Partnerships do not influence our content. See our
Terms of Use
about the inclusion of affiliate links on this site for more information.