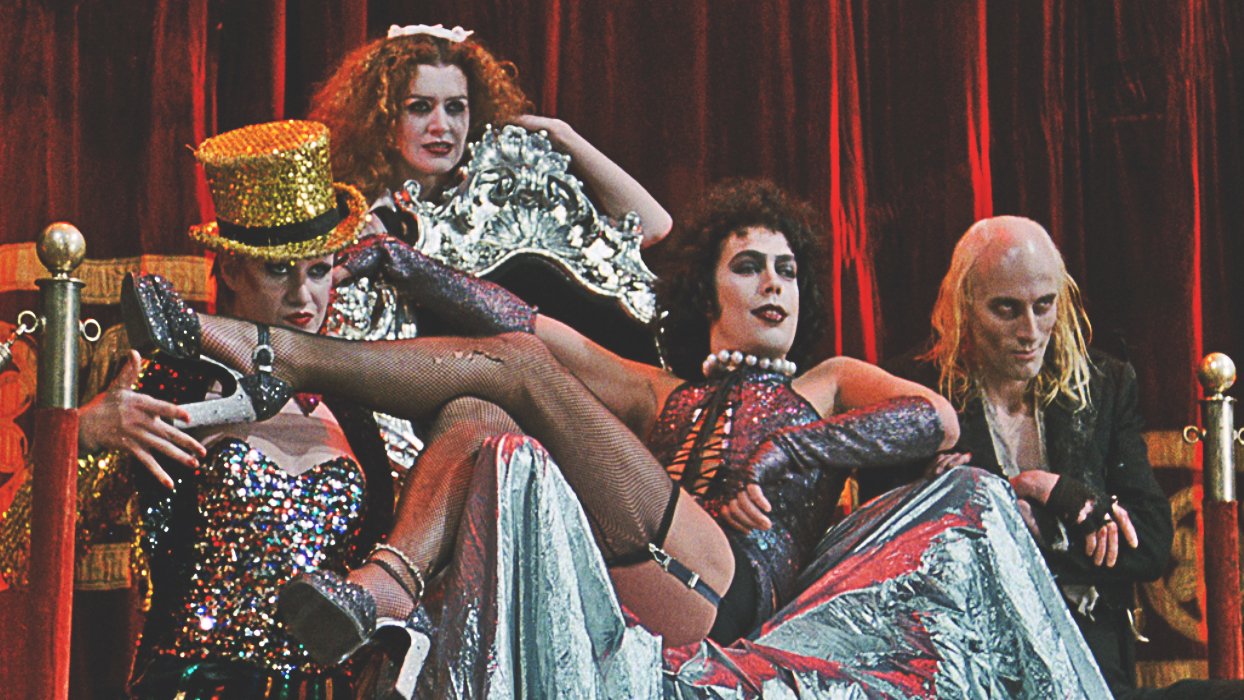 Summaries
The Rocky Horror Picture Show (1975)
Film and Plot Synopsis
When Brad Majors and his fiancée Janet Weiss get lost driving in a heavy downpour, the first house they see belongs to a majordomo named Riff Raff and his sister, Magenta. Unbeknownst to them, Brad and Janet have come on a very auspicious night; the Transylvanians are there for a sweet transvestite named Dr. Frank-N-Furter, and he's about to seduce this loving couple with a wonderful song.
Buy the Film
Rocky Horror Picture Show [Blu-ray]
5 new from $41.13
11 used from $2.93
Free shipping
as of November 27, 2022 1:57 pm
*As an Amazon Associate we earn from qualifying purchases.
'The Rocky Horror Picture Show' Movie Summary
The summary below contains spoilers.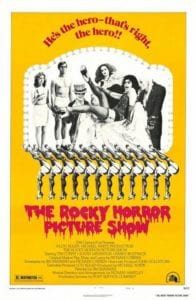 The Rocky Horror Picture Show
begins in Denton, the Home of Happiness. Two young healthy kids, Brad Majors and Janet Weiss, attend their mutual friends wedding of Ralph and Betty. Little do they know that night will be a night they will remember for a very long time.
Driving in the hard rain, Brad forgets to pack a spare, and sure enough, they get a flat tire in the middle of nowhere. They leave the car by the side of the road to take refuge at a nearby castle to find a phone.
Seeking assistance, Riff Raff greets the pair at the large creaking door. He invites them inside to get dry because Janet is cold, wet, and just plain scared. Not a hunting lodge for rich weirdos, they stumble across a party (or one of the masters affairs); an annual Transylvania convention.
One time warp, and an intro to the master sweet transvestite Dr. Frank N Furter, the visiting duo are unceremoniously undressed, and taken up to the slab to see whats on it…Franks latest creation is revealed for your viewing pleasure.
Rocky!
Although Janet doesn't like men with too many muscles, and the castle resident, Columbia, thinks he's okay, Frank announces Rocky has the Charles Atlas seal of approval.
During the celebration of his birth, Rocker and Biker, Eddie, rolls out from cold storage for a tune only to have Fran chase him down and axe him to death; claiming it as a mercy killing—much to the dismay of Columbia who is left broken-hearted.
After some confusion in bedrooms and hallways; including a liaison between Janet and Rocky consummating, the wheelchair bound Dr. Scott turns up at the front door. Known to both Frank and friends of Brad and Janet, they let him in under false pretenses; only to have him announce he is looking for nephew Eddie.
Dinner is served… Eddie tenders. Then, with the flip of a switch, Brad, Janet, Rocky, Columbia, and Dr Scott are turned into stone statues due to being too negative, we guess.
Returning to Transylvania is on the agenda for Magenta and her brother Riff Raff, but Frank is ready for the floor show featuring himself and the statues; coming back to life on stage in front of an imaginary audience.
With a mix of ballads and Rock and Roll show tunes, we end up in an asexual swimming pool romp until Riff Raff and Columbia, in their true form, cuts the group short to prepare a transit beam to go home.
Since Frank is not in their plans, he sings an open emotions final ballad which ends in tragedy. Brad, Janet, and Dr. Scott hot foot it out of there; running from the castle as it takes off into the dark night sky.
A final aria from Brad and Janet crawling around a passed out Dr. Scott (looking half dead) finishes the camp glam rock satire musical that is The Rocky Horror Picture Show.
Additional Film Information
Rate the Film!
Twentieth Century Fox released The Rocky Horror Picture Show to theaters on August 14, 1975. Jim Sharman directed the film starring Tim Curry, Susan Sarandon, and Barry Bostwick.