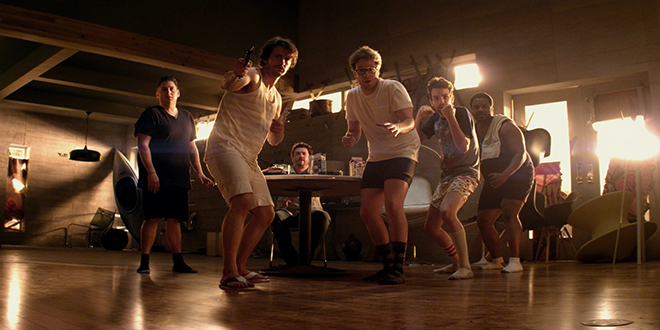 Sony Pictures has released a new red band trailer for their upcoming summer comedy This Is The End. This is the second red band trailer released for this film, not counting yesterday's April Fool's Day joke trailer for Pineapple Express 2. The film is directed by Evan Goldberg and Seth Rogen. This Is The End stars the comedy talents of Rogen, James Franco, Jonah Hill, Jay Baruchel, Craig Robinson, and Danny McBride. The film is currently scheduled for release on June 14, 2013.
This Is The End tells a story of a group of celebrities who are attending a party at James Franco's house, who are suddenly faced with the realities of the apocalypse. Most of the actors will be playing themselves in the film. This Is The End will also feature appearances by Michael Cera, Jason Segel, Emma Watson, Paul Rudd, Mindy Kaling, and Rihanna.
Here is the new red band theatrical trailer for This Is The End, courtesy of Machinima.  This trailer is not for anyone under 18 years of age.
Source: Machinima