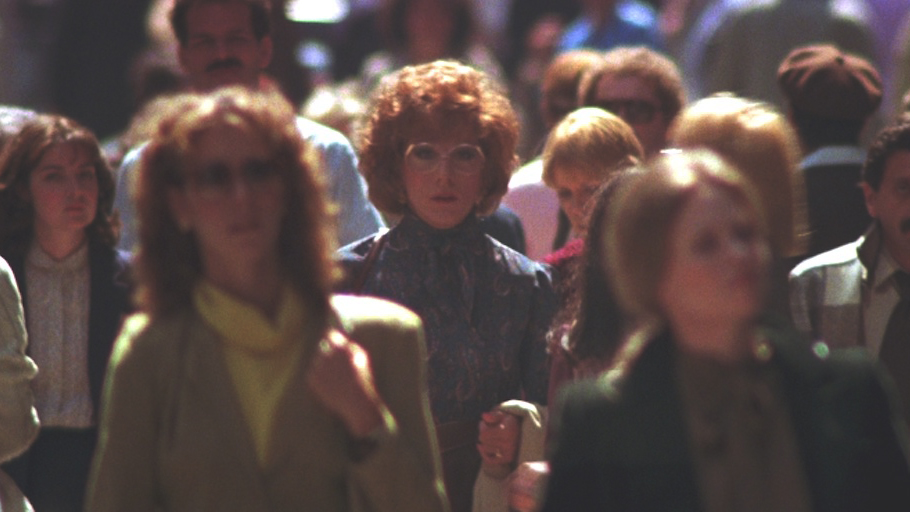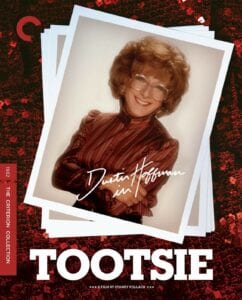 With no disrespect for the classic, "Some Like It Hot", I love "Tootsie" even more. While "Some Like It Hot" was designed for laughs and had Billy Wilder at the helm of a fantastic movie, "Tootsie" was a comedy set in real-life situations without the intention of getting a cheap laugh at anyone's expense. It's still marvelous these many decades later.
In today's movies, cross-dressing has become a punch line. It has become so time-worn that if the character isn't flaming gay, people don't "get" the character. That's why this movie has been all but forgotten for the ground-breaking skill and imagination it took for a very straight Dustin Hoffman to inhabit the body and female persona of "Dorothy Michaels". The desperation he portrayed on screen is as real as it gets for out-of-work actors in that profession. He was willing to do ANYTHING for a role. He knocked it out of the park.
For those of you too young to have seen the periodicals of the day, Hoffman was borderline nominated for an Academy Award in BOTH the Best Actor AND Best Actress category. He was simply that special. Some people believed voters were confused as to whether to vote him in as Best Actor or write him in as Best Actress. He was that compelling. The fact he lost to Ben Kingsley for "Gandhi" and was nominated with the likes of Jack Lemmon, Paul Newman, & Peter O'Toole tells you just how competitive a field with which he was competing.
This movie is special not because of how funny it is. It is special because while they were making this cross-gender story, the entire cast and crew treated the subject matter with grace, class and seriousness. Director Sidney Pollack makes a point in his retrospective on the DVD of how there wasn't a single laugh on the entire set during the shooting. The only laughs they heard where once the movie was screened for a live audience.
Dustin Hoffman plays both characters of Michael Dorsey and Dorothy Michaels with such passion, energy and honesty, you would never know it wasn't the real Hoffman out there on screen. In reading about this movie, I understood Hoffman even started relating to women more on an honestly level than superficially as he had done his entire life up to the making of this movie. When you have an actor who tells us that before the movie was made, he wouldn't have spoken to the woman/character he portrayed simply because he/she wasn't pretty enough and that he regretted not speaking to other non-attractive women who were interesting people…
It tells you this character touched his soul. Plus you have one of the most accomplished supporting casts in recent history. Teri Garr (Oscar-nominated for this role), Jessica Lange (Oscar-winner for this role), Bill Murray, Dabney Coleman, Charles Durning, George Gaynes, Geena Davis (her first role), Estelle Getty (in cameo before she was famous), Sidney Pollack as the agent… Simply "WOW!!!" casting. The payoff at the end of the movie with each and every character getting their own reaction on film is a revelation in movie direction. Pollack deserved more than just a nomination for this masterwork.
There's nothing about the movie that isn't stated in the reviews on this site. The clothes, hairstyles and music may be a bit dated now since it's original 1982 date. However, the concept and the frustrations/humor/flawless execution are as pertinent today as they ever were. If you haven't watched it, please do. You won't be sorry. And if you are like me and have watched it more times than you can count, please stand with me for my standing ovation for a true classic movie. This one is near-perfection. Easily 10 out of 10.
What do you think of the film? Let us know in the comments below.
Add the film to your collection today!
MHM's Rating
Simply the best cross-dressing movie of all-time.