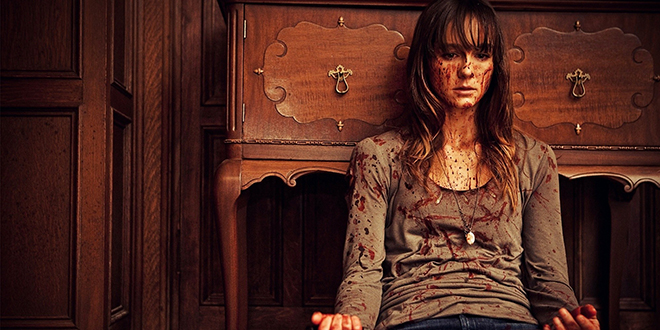 Lionsgate, via iTunes Movie Trailers, has released the first theatrical trailer for their home invasion film You're Next. The film is directed by Adam Wingard and stars Sharni Vinson, Rob Moran, Barbara Crampton, Ti West, Wendy Glenn, Amy Seimetz, Joe Swanberg, AJ Bowen, and Nicholas Tucci. You're Next is scheduled to open in theaters everywhere on August 23, 2013.
When a gang of masked, ax-wielding murderers descend upon the Davison family reunion, the hapless victims seem trapped… until an unlikely guest of the family proves to be the most talented killer of all. The film is based on a screenplay written by Simon Barrett.
Here is the theatrical trailer for You're Next, courtesy of The JoBlo Movie Network.
Source: iTunes Movie Trailers