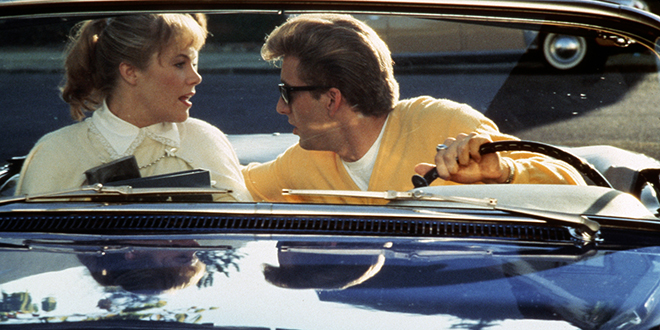 Image Entertainment has announced that they are adding Peggy Sue Got Married to their upcoming slate of Blu-ray releases. The film was directed by Francis Ford Coppola and stars Kathleen Turner, Nicolas Cage, Barry Miller, Catherine Hicks, Joan Allen, and Kevin J. O'Connor. Peggy Sue Got Married will be available in stores and online June 30, 2013.
Peggy Sue (Turner) and Crazy Charlie (Cage) have been suffering many difficulties in their marriage, and are now on the verge of divorce. Wishing to forget her troubles, Peggy goes to her 25th High School Reunion and is voted Reunion Queen. But then something very strange happens: Peggy passes out and travels back in time to revisit the years of her youth. She now has the chance to rewrite history, but is unsure whether she should avoid marriage to Charlie this time around or simply allow fate to take its course.
Peggy Sue Got Married was released on October 10, 1986.
Image Entertainment has not released any details concerning the exact tech specs and special features that will be included with the disc.
Theatrical trailer for Peggy Sue Got Married courtesy rockabillygangs
Source: Blu-ray.com