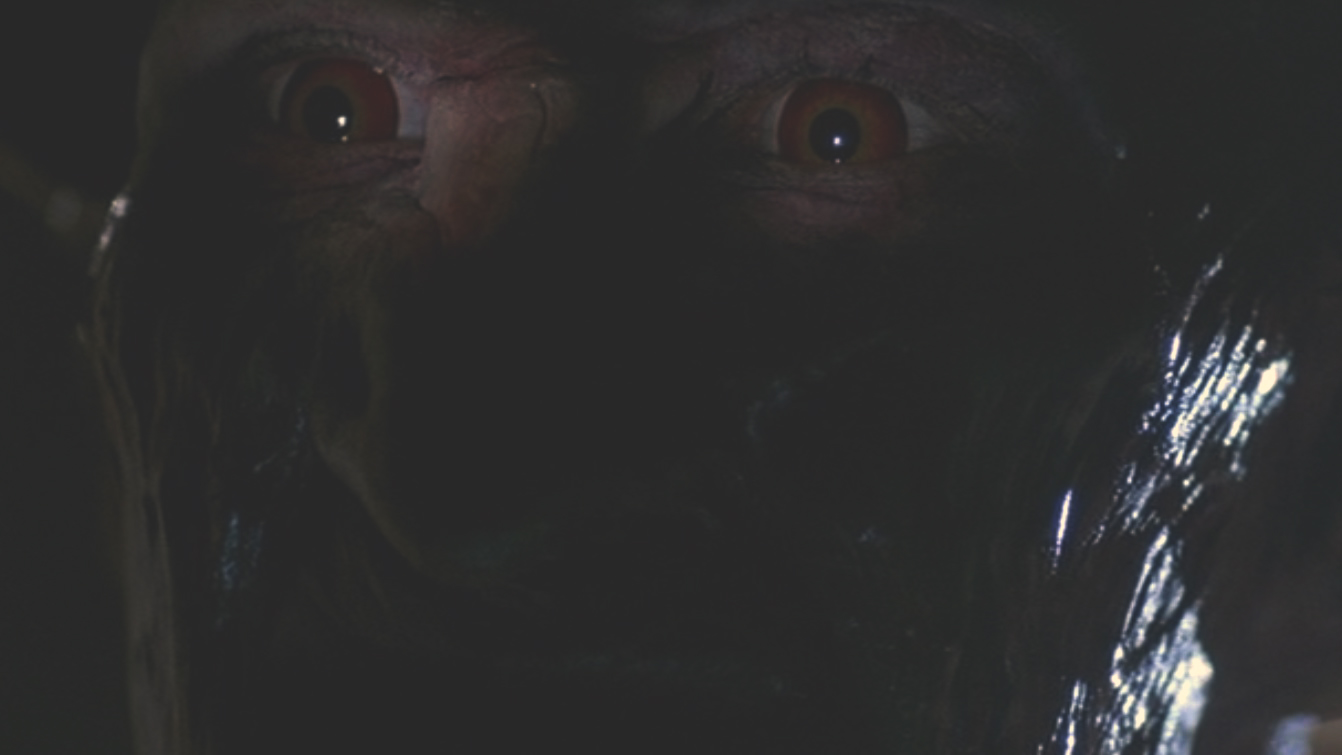 Summaries
A Nightmare on Elm Street 2: Freddy's Revenge (1985)
Film and Plot Synopsis
After a new family moves into the house on Elm Street, the kids are soon having nightmares again about deceased child murderer Freddy Krueger. This time, Freddy attempts to possess a teenage boy so he may cause havoc in the real world, and can only be overcome if the boy's sweetheart can master her fear.
Buy the Film
A Nightmare on Elm Street Collection (All 7 Original Nightmare Films + Bonus Disc) [Blu-ray]
15 new from $31.00
7 used from $29.99
Free shipping
as of August 11, 2022 1:47 pm
*As an Amazon Associate we earn from qualifying purchases.
'A Nightmare on Elm Street 2: Freddy's Revenge' Movie Summary
The summary below contains spoilers.
Jesse Walsh is the new kid in town in 1985's
A Nightmare on Elm Street 2: Freddy's Revenge
. His clueless parents, who obviously refused to watch The Amityville Horror, decided to purchase the [1428] Elm Street house where Nancy Thompson and her mother were terrorized in
Wes Craven's original Nightmare
.
Jesse is subsequently terrorized by his own nightmares of unplugged toasters catching fire in the kitchen, canaries spontaneously exploding in the living room, and Freddy ripping the skin off of his skull to showcase his big brain. During one sweltering nightmare, Jesse makes his way to the basement, retrieves Freddy's knife fingered glove from the furnace, and gets solicited by Freddy to kill for him.
While struggling to stay awake during his classes, Jesse begins a high school romance with Annette O'Toole and Meryl Streep's love child, Lisa Webber. Lisa is a "Richie Rich" local girl who crushes hard for Jesse and tries to help him with his night terrors. After selfishly reading Nancy Thompson's private diary, Lisa takes Jesse to the abandoned power plant where Freddy worked, to see if Jesse becomes aroused. Quickly, Lisa learns that Jesse only has feelings for the rats who hang out in rusty old storage lockers.
Jesse strikes up a friendship with Ron Grady, who once wore a bra on his head during a weird science experiment with the Rusty Griswold and Tony Stark. Grady and Jesse persistently raise the ire of their physical education teacher, Coach Schneider, who has penchant for watching the sweaty young boys do pushups in the blazing sun, before frequenting local S&M bars.
One rainy night, Jesse gets out of bed and travels to one such leather bar in the middle of a rain storm. Coach Schneider catches Jesse having a beer, then punishes the lad by taking him to the school's gym and making Jesse run laps. While Jesse hits the showers, an invisible force erotically ties a naked Schneider to the shower's pipes with jump ropes, then towel whips his bare ass before Freddy, or maybe Jesse, dices up Schneider with the knife glove.
A horny Lisa hosts a pool party to try and get into Jesse's swim trunks. Unfortunately, while the couple is getting jiggy with it, a grotesque tongue that would make Gene Simmons jealous flies out of Jesse's mouth, causing him to prematurely evacuate the cabana. Jesse then decides to break into Grady's bedroom, asking his pal if he can watch Jesse sleep, to make sure nothing precarious happens during his slumber. Grady, foolishly, falls asleep himself and, before we know it, Jesse is awoken by the horrible pain of knives ripping out of his fingers tips and Freddy butterflying out of his torso. Not even Ferris Bueller's dad can stop Freddy from murdering Grady in cold blood.
Jesse, believing he has murdered both Schneider and Grady, returns to Lisa's house, covered in blood, asking his girlfriend for a little help and understanding. Ultimately, Jesse morphs into Freddy and physically attacks Lisa, before letting her escape. Fred turns his attention to the pool party guests, terrorizing them with boiling pool water, walls of fire, electrified fences, his disemboweling finger knives, and exploding Oscar Meyer wieners.
Fred leaves the party for the abandoned power plant. Lisa foolishly follows Fred to the plant to fight for the man she loves. After encountering two hounds of hells and a demonic cat, a sexually frustrated Lisa attacks and kisses Freddy. Krueger catches fire, thanks to unexplained flames that spontaneously combusted in the power plant. Jesse pulls Freddy's charred flesh off of his own and resumes his conflicted life, all thanks to the power of love.
Jesse and Lisa take the bus to school the following Monday, believing it's all over. But when Freddy's gloved hand attacks the lovebirds once again, we are led to believe that Freddy is still out for revenge.
The End.
Additional Film Information
Rate the Film!
De Laurentiis Entertainment Group released A Nightmare on Elm Street 2: Freddy's Revenge on November 1, 1985. Jack Sholder directed the film which starred Robert Englund, Mark Patton, and Kim Myers.