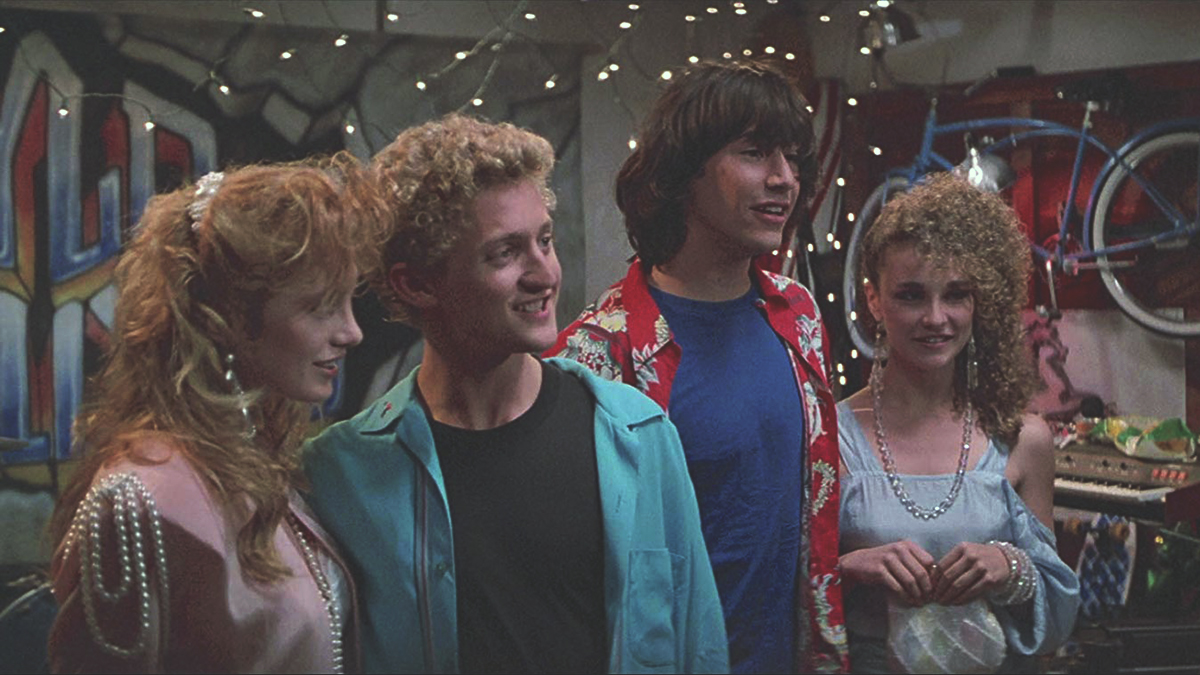 MHM Mart
Bill & Ted's Excellent Adventure (1989) goes Wyld for Blu-ray
Bill & Ted's Most Excellent Collection [Blu-ray]
6 new from $28.45
8 used from $14.92
Free shipping
as of August 10, 2022 3:36 am
On September 27, 2016, Shout! Factory released
Bill & Ted's Excellent Adventure
on Blu-ray.
Stephen Herek
directed the film which starred
Keanu Reeves
,
Alex Winter
, and
George Carlin
.
'Bill & Ted's Excellent Adventure' Movie Summary
In the small town of San Dimas, Bill & Ted's Excellent Adventure begins a few miles away from Los Angeles. We meet two teenage underachievers, Bill S. Preston, ESQ. and Ted "Theodore" Logan with a dream to start their own rock and roll band called the Wyld Stallyns. However, the two must first graduate high school, but they are both on the verge of flunking out. To pass, the boys must ace their upcoming history report, or else Ted's father is going to sending him to military school; dashing their ability to start that band.
What Bill and Ted do not yet know is that they must stay together to save mankind. One evening at a local Circle K, Rufus, a man from the future, steps out of a time-traveling phone booth, and offers to help them pass that report. The boys then head out through history to bring in the historical figures they need for their report in a last ditch effort to pass and stay together as the Wyld Stallyns!
Read the full summary, and listen to our film review.
Available on Amazon.com and iTunes
Disclaimer: Affiliate links are contained in this post. This means when you click a link, and purchase an item, the MHM Podcast Network will receive an affiliate commission. Advertisers and Affiliate Partnerships do not influence our content. See our
Terms of Use
about the inclusion of affiliate links on this site for more information.
Rate the Film!
On September 27, 2016, Shout! Factory released Bill & Ted's Excellent Adventure on Blu-ray. Stephen Herek directed the film which starred Keanu Reeves, Alex Winter, and George Carlin.