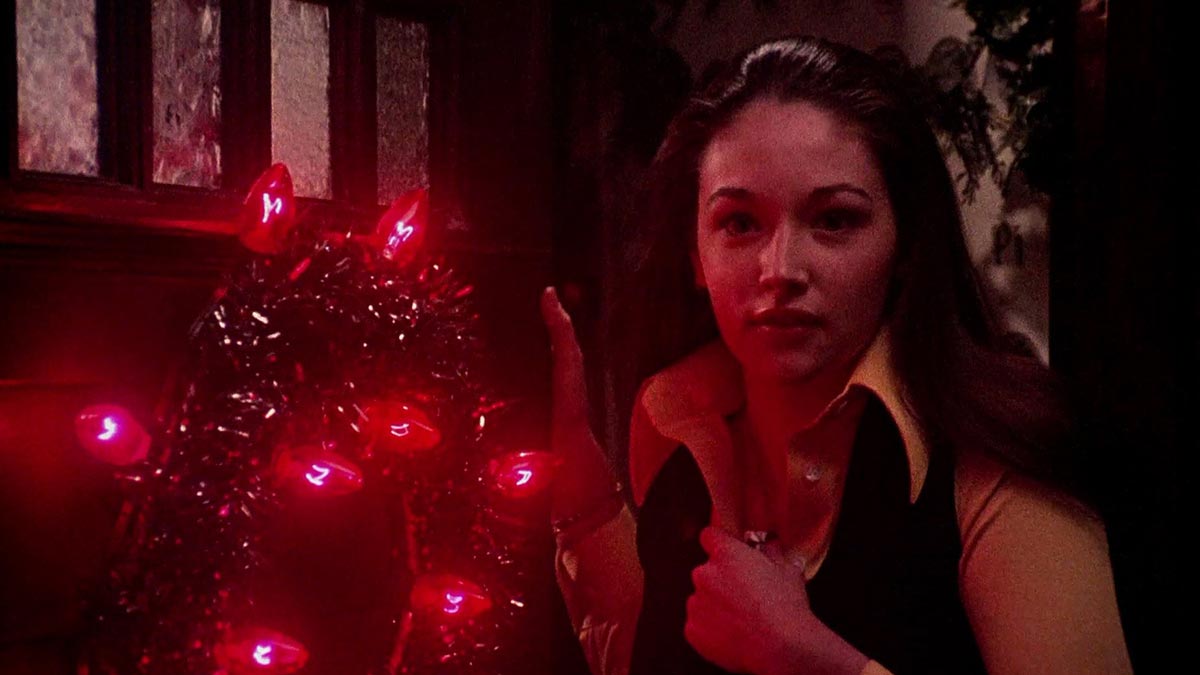 MHM Mart
Black Christmas (1974) Gets a Collector's Edition Blu-Ray
Black Christmas [Collector's Edition] [Blu-ray]
10 new from $16.00
4 used from $11.21
Free shipping
as of June 27, 2022 2:52 pm
Shout Factory released a Black Christmas Collector's Edition to Blu-ray on December 13, 2016. Bob Clark directed the film starring Olivia Hussey, Keir Dullea, and Margot Kidder.
'Black Christmas' Movie Synopsis
In the college town of Bedford, an unwelcome guest arrives during the Christmas season. As the residents of sorority house Pi Kappa Sigma prepare for the festive season, a stranger stalks the house. What starts off as a series of obscene phone calls turns into a psychopathic obsession. One by one, someone is killing the house's members, and although the police try to trace the calls, they discover that now all is as it seems this Black Christmas.
Read the full summary.
Bonus Features
DISC ONE:
NEW 2016 2K Scan Of The Negative (1.85:1) – DTS-HD Master Audio 5.1, DTS-HD Master Audio Mono
Audio Commentary With Director Bob Clark
Audio Commentary With Actors John Saxon And Keir Dullea
Audio Commentary With Billy (Actor Nick Mancuso)
Audio Interview With Director Bob Clark
DISC TWO:
2006 Critical Mass HD Master (1.78:1) – DTS-HD Master Audio 5.1
NEW Film And Furs – Remembering Black Christmas With Art Hindle
NEW Victims And Virgins – Remembering Black Christmas With Lynne Griffin
Black Christmas Legacy
40th Anniversary Panel At FanExpo 2014 Featuring John Saxon, Art Hindle, Lynne Griffin & Nick Mancuso
On Screen!: Black Christmas Featurette
12 Days Of Black Christmas Featurette
Black Christmas Revisited Featurette
Archival Interviews With Olivia Hussey, Art Hindle, Margot Kidder, Bob Clark, & John Saxon
Midnight Screening Q&A With Bob Clark, John Saxon And Carl Zittrer
Two Scenes With A New Vocal Soundtrack
Original Theatrical Trailers (English And French)
Original TV And Radio Spots
Alternative Title Sequences
Still Gallery
Disclaimer: This post contains affiliate links. This means when you click a link, and purchase an item, Movie House Memories will receive an affiliate commission. Advertisers and Affiliate Partnerships do not influence our content. See our
Terms of Use
about the inclusion of affiliate links on this site for more information.
Rate the Film!
Warner Bros. released Black Christmas on October 11, 1974. Bob Clark directed the film starring Olivia Hussey, Keir Dullea, and Margot Kidder.