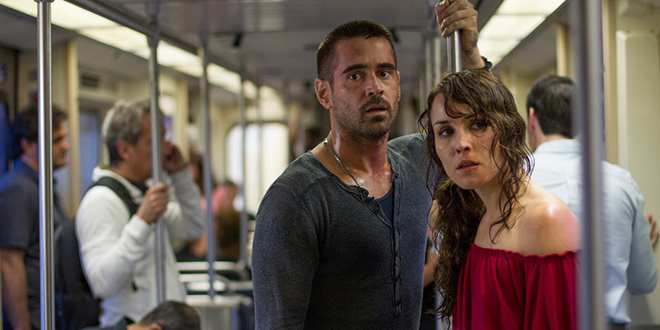 MHM Mart
Dead Man Down (2013) Makes Blu-ray Debut This Summer
Dead Man Down (Two Disc Combo: Blu-ray / DVD + UltraViolet Digital Copy)
10 new from $10.95
36 used from $2.92
Free shipping
as of December 2, 2022 10:39 pm
FilmDistrict has announced that they are bringing the crime thriller Dead Man Down to Blu-ray this summer. The film stars Colin Farrell, Noomi Rapace, Dominic Cooper, and Terrence Howard and is directed by Danish filmmaker Niels Arden Oplev. The screenplay was written by J.H. Wyman. Dead Man Down will be available online and in stores beginning on June 18th.
The film takes place in New York City, where Victor (Farrell), a crime lord's right-hand man and a professional killer, is blackmailed by Beatrice (Rapace), a woman from across the street who saw Victor murder someone. Beatrice is seeking retribution and convinces Victor to help her get revenge on the man who maimed her in a violent crime. Armand Assante and Isabelle Huppert co-star in the film.
Dead Man Down is Oplev's first English language film. He had previously directed Rapace in the Swedish version of The Girl with the Dragon Tattoo.
Dead Man Down was released in March of 2013 and grossed over $10 million at the box office to date.
FilmDistrict has not released any details concerning the exact tech specs and special features that will be included with the disc.
Disclaimer: Affiliate links are contained in this post. This means when you click a link, and purchase an item, Movie House Memories will receive an affiliate commission. Advertisers and Affiliate Partnerships do not influence our content. See our
Terms of Use
about the inclusion of affiliate links on this site for more information.