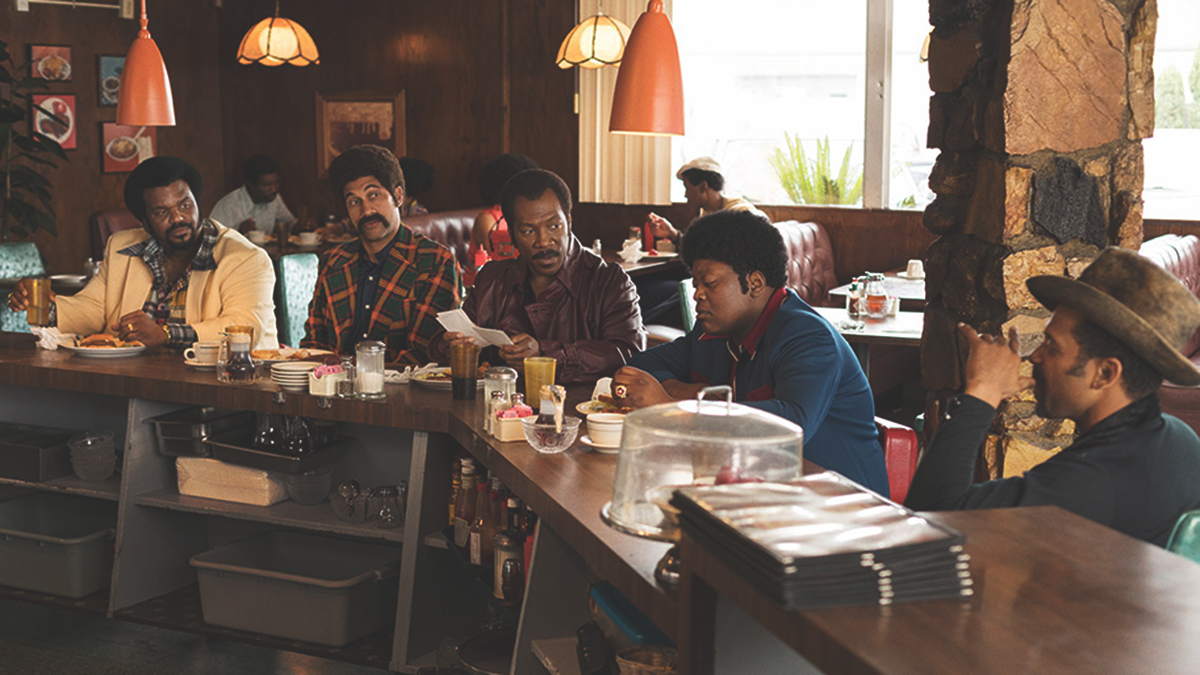 Film and Plot Synopsis
Dolemite Is My Name begins in 1970's Los Angeles. Rudy Ray Moore is a struggling singer and comedian with no particular talent. However, Rudy is able to find a particular niche when he creates the character of Dolemite. His vulgar stand-up comedy act brings Rudy some modest success. But when Rudy and his friends decide to take the next step and create a movie about Dolemite, their experiences lead to hijinks and hilarity. However, will anyone even want to see the passion project of Rudy and his friends?
'Dolemite Is My Name' Movie Summary
The summary below contains spoilers.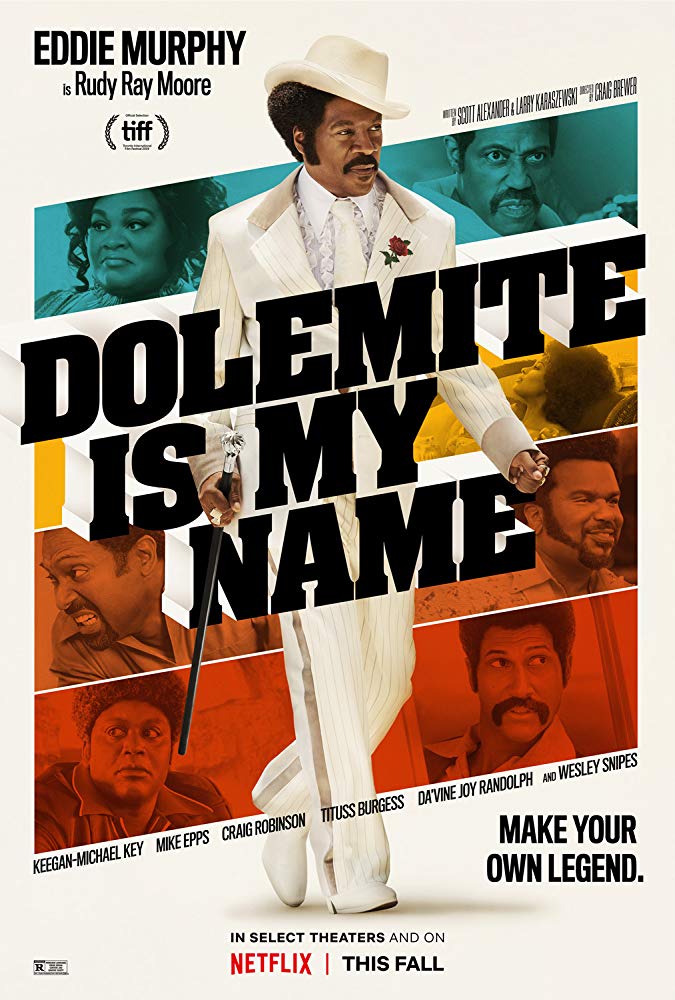 In
Dolemite Is My Name
, Rudy Ray Moore (
Eddie Murphy
) is a down on his luck singer/comedian in 1970's Los Angeles. Rudy wants to break out of his humdrum lifestyle, but constantly finds doors being shut in face. No one is interested in playing or buying his music, or listening to his standup comedy. He makes ends meet by working in a record store during the day and acting as a MC for his friend Ben Taylor's (
Craig Robinson
) musical group at a club.
One day at the record store, a homeless man named Ricco (Ron Cephas Jones) comes into the store and begins throwing around rhymes which are mildly amusing. One of the rhymes includes the name Dolemite. Rudy comes up with a plan to turn the rhymes into a comedy act. He records Ricco, and then perfects his timing of the jokes. He creates a stage persona for Dolemite which includes dressing up in pimp attire and brandishing a gaudy cane. Once he takes the stage, Rudy launches into an extremely vulgar routine which is a hit with the crowd.
Wanting to take the next step with his act, Rudy borrows some money and records his first comedy album "Eat Out More Often" in front of an audience in his home. When he attempts to shop his album around to record stores and radio stations, no one is interested due to the vulgar material. Rudy and his friend Jimmy Lynch (Mike Epps) begin selling the album out the trunk of their cars. The record becomes very popular in the black community and draws the attention of a record company who agree to market the album to record stores. Rudy goes on a tour for the album, which includes dates in the Deep South. While he is performing in Mississippi, Rudy meets and befriends a woman named Lady Reed (De'Vine Joy Randolph). He convinces the somewhat shy singer to join his tour and brings her back to Los Angeles with him.
Rudy makes additional albums, and has some continued success. However, Rudy and his friends come up with an idea to make a Dolemite movie due to the fact that they don't think that Hollywood makes movies that are actually funny. Rudy can't find any studios interested in making the movie, so he and his friends decide to make the film themselves. Rudy takes advances on his album sales from the record company, and with the assistance of his friends they begin making the movie. They set up a "film studio" in an abandoned hotel and begin making the movie. Rudy hires a respected playwright Jerry Jones (Keegan-Michael Key) to write the screenplay and D'Urville Martin (Wesley Snipes) to direct and co-star in the film. Jones is able to recruit film students from UCLA, including Nicholas Josef von Sternberg (Kodi Smit-McPhee) as cinematographer.
The group begins making the film Dolemite, a kung-fu, action, comedy, Blaxploitation film that is also sexy. The production is filled with hilarity as the inexperienced crew and creators constantly go against the Hollywood norm. Although the film is not high quality, Rudy and his friends have fun making it. After the film is finished, Martin immediately leaves the project. In his parting words, Martin states that the film will never be seen.
After editing the film, Rudy tries to find a distributor, but no film company is interested in being associated with the movie. Broke and with few other options, Rudy returns to touring. While in Indiana, Rudy is asked about the film's release by a disc jockey (Chris Rock). When Rudy tells the DJ that no one wants to show the film, the DJ puts him in touch with an owner of a local movie theater. Rudy meets with the owner who agrees to let Rudy show the film if he pays him $500. In exchange, Rudy would get to keep all of the ticket sales. Rudy agrees and promotes the film around town. That night, the movie is a sell out and is received well by the audience.
With the film attracting sellout crowds at individual theaters, it draws the attention of Dimension Pictures film executive Lawrence Woolner (Bob Odenkirk). Woolner wants to buy the film and distribute it across the United States. Rudy is skeptical of Woolner, but eventually agrees to the deal. Dolemite now will have a Hollywood premiere.
On the night of the Hollywood premiere, Rudy and his friends read a series of negative reviews by critics which lowers their spirits. However, Rudy remains optimistic, and reminds them just to have fun, no matter what happens at the premiere. Once they arrive at the theater, they find it mobbed by fans waiting to see the film. While Rudy's friend goes in to see the film, Rudy stays outside and entertains the crowd who is waiting to see the 2AM show due to the demand.
The film's epilogue states that Rudy Ray Moore continued to tour and star in sequels to Dolemite which he made with his friends. He lived until 2008 and is considered to be the "Godfather of Rap" due to his rhyming performance style.
Additional Film Information
Rate the Film!
Netflix released Dolemite Is My Name on October 4, 2019. Craig Brewer directed the film starring Eddie Murphy, Keegan-Michael Key, and Mike Epps.