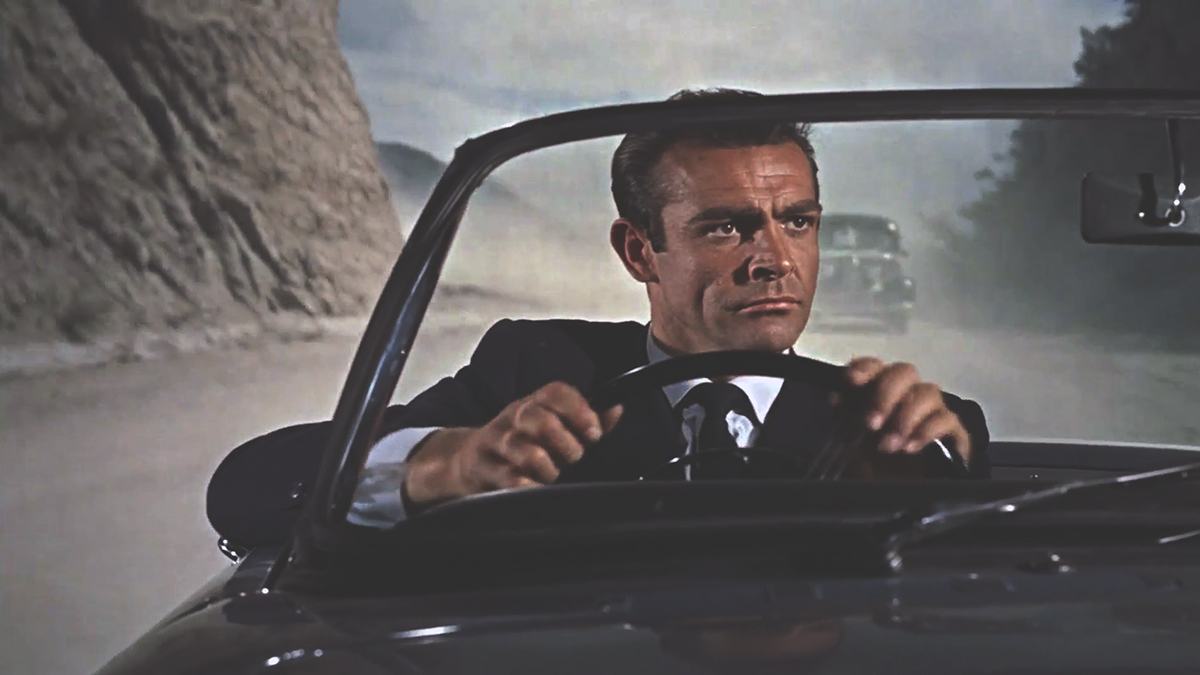 Film and Plot Synopsis
In Dr. No, James Bond, 007, is Britain's top spy. MI6 sends him on a secret mission to solve the mysterious murder of a fellow agent. Bond first winds up in Jamaica where he joins forces with Quarrel and the C.I.A. Agent, Felix Leiter. He must defeat fire breathing dragons and a trio of assassins known as The Three Blind Mice. Once Bond meets the beautiful Honey Ryder, he finds himself face to face with the sinister Dr. No.
Buy the Film
Dr. No [Blu-ray]
21 new from $4.99
31 used from $2.22
Free shipping
as of November 30, 2022 8:13 am
*As an Amazon Associate we earn from qualifying purchases.
'Dr. No' Movie Summary
The summary below contains spoilers.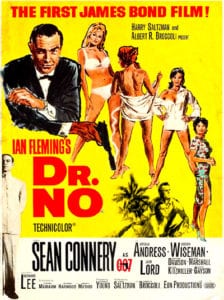 A high profile assassination of a British Intelligence Station Chief in Jamaica has the British government on edge. They send Bond, James Bond, to investigate the possibility that the Station Chief's connections with the CIA might have been to blame.
Bond befriends a boater named Quarrel after a rough introduction, and the two of them pursue the mystery together with the help of a CIA man named Felix Leiter. It seems American rockets are being jammed by a mysterious source that the CIA has traced to Jamaica. But a mysterious figure named Dr. No on a nearby island is a good candidate.
Bond eventually investigates his island with Quarrel and finds a beautiful fisherbabe there named Honey Ryder. When they're attacked, Bond realizes he has no choice but to penetrate deeper into the island and put a stop to the villain. Quarrel is killed and Bond and Honey are taken captive.
Dr. No reveals that he's part of a secret organization without national ties and with limitless resources, SPECTRE. SPECTRE wants what all true villains want, world domination. When Bond refuses to join them, Dr. No is disappointed and instead orders Bond imprisoned. Bond escapes prison, foils Dr. No's plans for world domination, and bags Honey. All in a day's work.
Additional Film Information
Rate the Film!
United Artists released Dr. No to theaters on October 7, 1962. Terence Young directs the film which stars Sean Connery, Ursula Andress, and Bernard Lee.