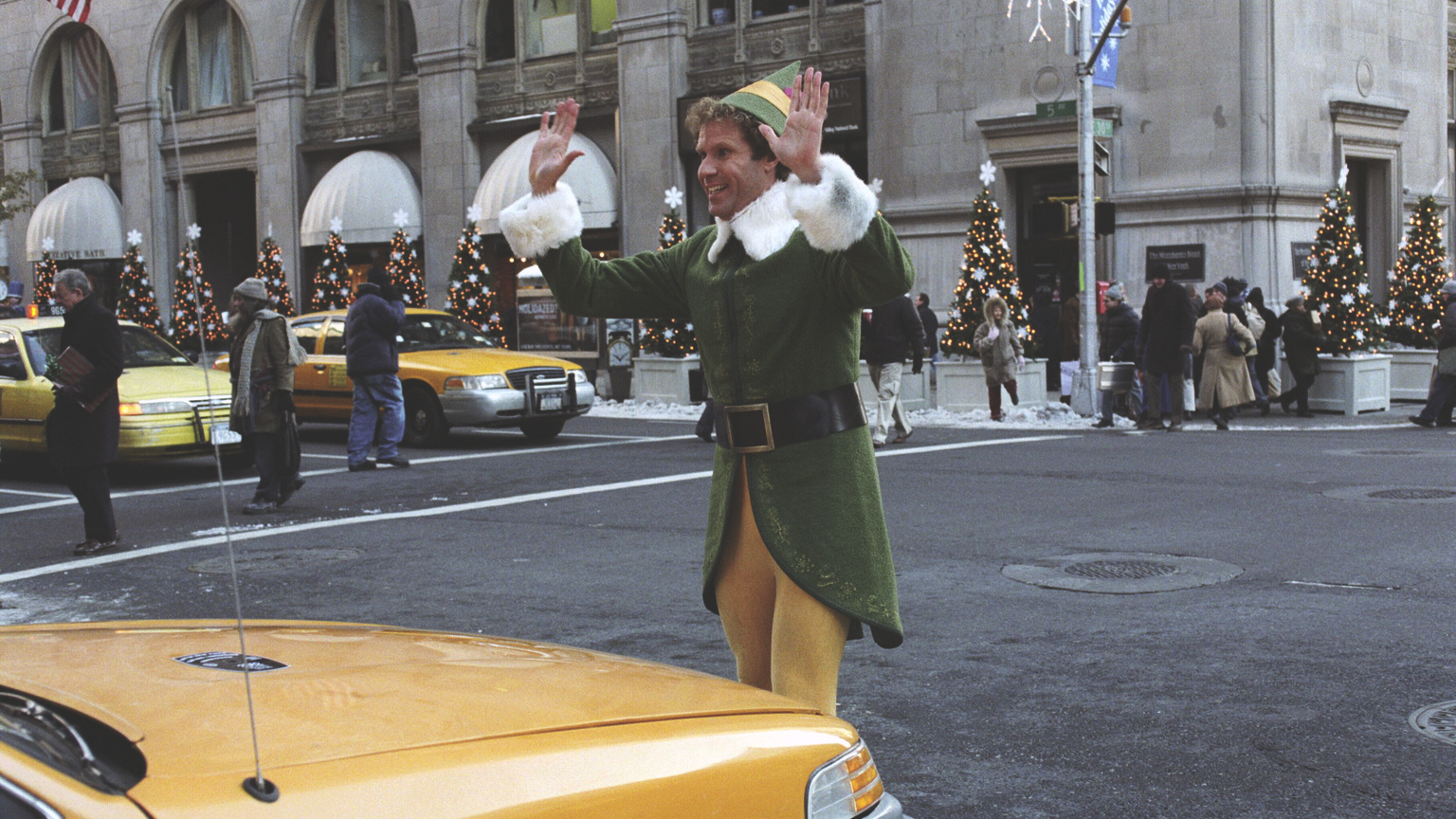 MHM Mart
Elf (2003) Spreads Cheer on 4K UHD
Elf (4K UHD)
14 new from $19.31
6 used from $19.49
Free shipping
as of November 28, 2022 2:02 pm
On November 1, 2022, Warner Home Video releases Elf on Blu-ray. Jon Favreau directed the film starring Will Ferrell, James Caan, and Bob Newhart.
'Elf' Summary
In Elf, Buddy was an orphan who wound up in Santa's sack, and made it all the way back to the North Pole with him. Santa's elves took him in, and raised him as one of their own. Once grown, Buddy was to large to remain with them all up north. Santa lets him to go to New York City where he sets out to find his birth father, Walter Hobbs. Unfortunately, Hobbs is on Santa's naughty list because he's a heartless prick. He doesn't even have any idea that Buddy is alive or his kid. Once in the Big Apple, Buddy experiences the town through the eyes of an elf which causes problems. In time, Walter's relationship with Buddy causes him to reevaluate his life and his life's priorities.
Read the full summary, and listen to our film review.
Also available on iTunes
Disclaimer: Affiliate links are contained in this post. This means when you click a link, and purchase an item, the MHM Podcast Network will receive an affiliate commission. Advertisers and Affiliate Partnerships do not influence our content. See our
Terms of Use
about the inclusion of affiliate links on this site for more information.
Rate the Film!
New Line Cinema released Elf to theaters on November 7, 2003. Jon Favreau directs the film which stars Will Ferrell, James Caan, and Bob Newhart.